Manhattan Beach Youth Council student applications available on April 1st!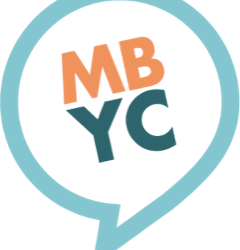 The Manhattan Beach Youth Council, a program under the MBX umbrella, will soon be recruiting high school students for next year's program, which will begin next September and runs through April 2022.  Manhattan Beach Youth Council is an exciting program that brings together high school students and professional leaders to explore leadership, careers, and civic engagement. Selected students will meet monthly and have the opportunity to meet and dialogue with leaders in numerous industries, government, arts and more!  This program is now entering its 10th year and we have grown the program to 40+ students.
We are looking for candidates who are willing to make the time commitment, step outside their comfort zone, participate in our workshops and have fun! Please encourage your students to apply. We actually appreciate candidates who's plates aren't already full with school and sports activities.
Here is the criteria~
Students must be a resident of Manhattan Beach or attend Mira Costa High School.
The program is open to students who will enter the 2021 school year next Fall as a Sophomore, Junior and or Senior.
Students are only allowed to miss one meeting to remain in good standing and are expected to commit to the 8 dates. Usually the first Wednesday of every month between September and April. Under the current pandemic, we are hoping to have in person workshops, but may need to start virtually then move to in person.
The registration fee will be around $100 per student. The cost will be determined in   May/June once we have a better idea of how we will adapt our program within the current Covid-19 environment. Unfortunately, we won't be serving dinner, like in years past.
On April 1st applications will be available on the website  http://mb-yc.com/ and will run until 100 applications are received. Last year we reached 100 applications on the 4th day.
If you have further questions, please contact Phil Wah , Betsey Keely , Laurie James  or Laurel Wright  Co-chairs