Girls Water Polo Team is Bay League Champions!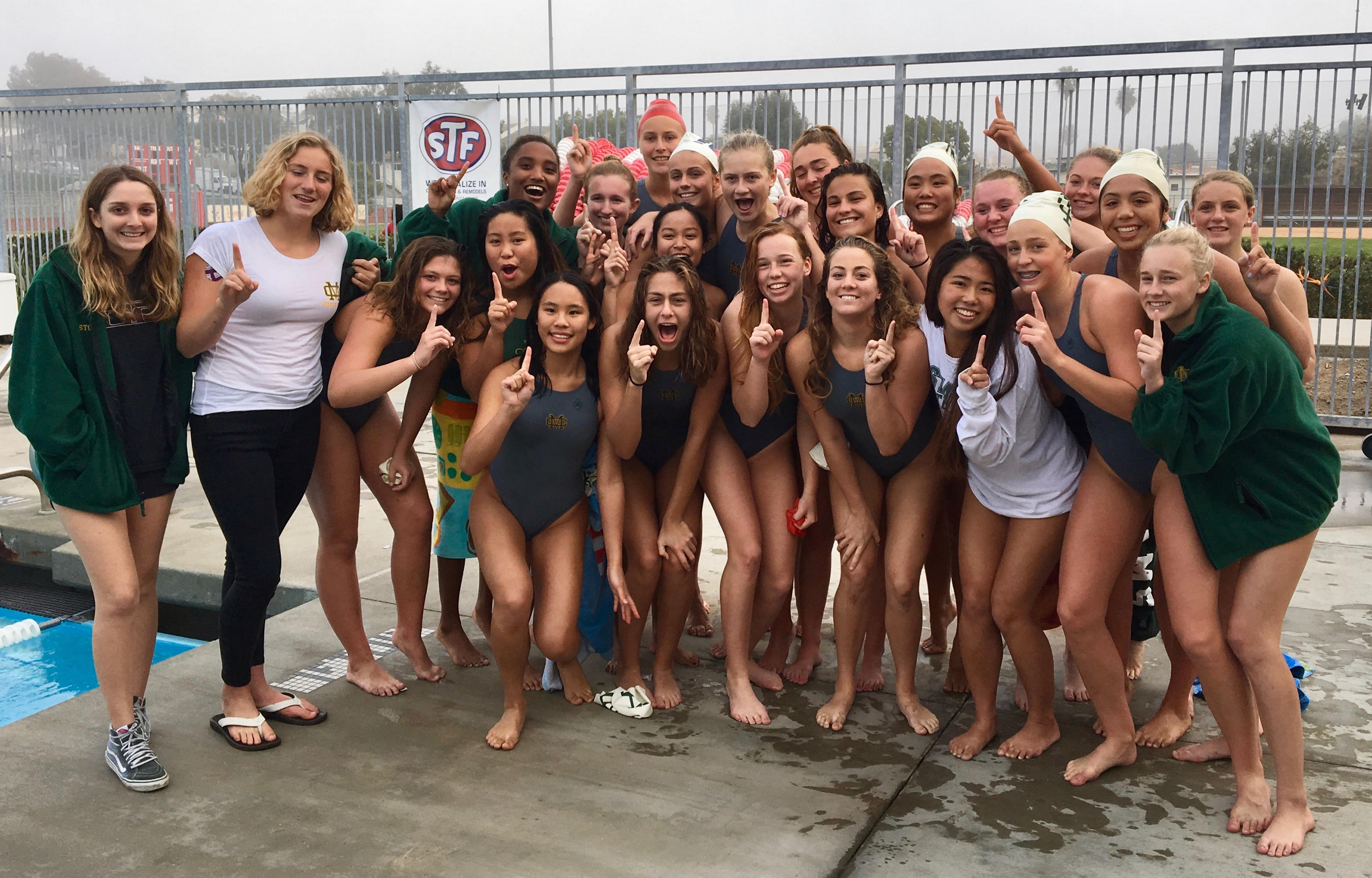 Mira Costa Girls Varsity Water Polo reclaimed the Bay League trophy last week after beating Redondo 9-6 to finish the season 8-0 in Bay League and 13-0 in regular season play.  The Mustangs routed Redondo the week before in a 9-7 match and then overcame West 14-5.  The Lyter sisters, junior Camille and sophomore Leigh, provided key plays and huge goal scoring all season long. Leigh and Camille's amazing season highs of 67 goals and 56 goals, respectively, helped to propel the Mustangs into the Bay League championship.  They were also leaders in defensive steals, with Leigh at 49 and Camille at 38.  Sophomore Celeste Almendariz was the third highest goal scorer with 45 goals and 33 steals.  Freshmen Elizabeth Terri and Maiken Pardon contributed a respectable 24 goals and 42 steals and 15 goals and 26 steals, respectively, and senior and captain Ella Pachler finished the season with 13 goals and 30 steals.  Sophomore goalie Erin O'Donnell led the defense in shutting down all the competition in season play, with Costa's only losses occurring during tournament play.
Costa celebrated Senior Day with a 19-8 win over Warren HS on Friday, 2/9, and seniors Ella Pachler, Sami Jordan, Sammy Wergeles, Chirawan Murphy, Isabelle Chiu, Quin Nguyen, Jenny Stout, Remy Sloves, Julia Jue, Ashley Cole, Brianna Manyweather, and Reyna Workman were presented with festive leis and cake and honored their parents with beautiful bouquets of flowers.
Next up is the first CIF playoff game on Thursday, February 15th at 5pm at Mira Costa.
Come out and support your Bay League Champion Girls Water Polo Team!