Girls Water Polo finishes in Top 10 at AFC Tournament in Coronado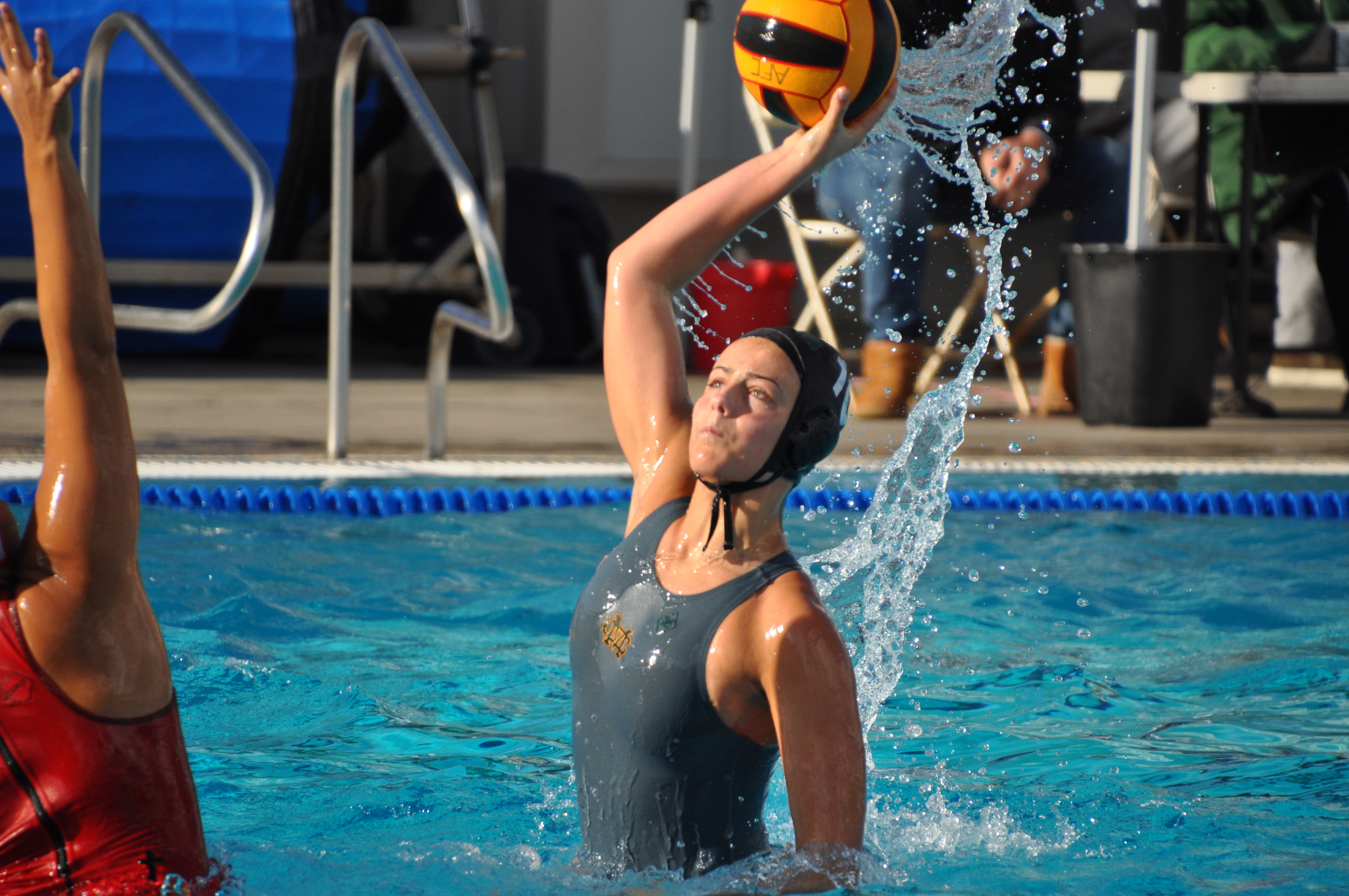 Girls Water Polo enjoyed a fantastic showing at the AFC Tournament in Coronado, finishing in the top 10 and losing only to top-seeded Huntington Beach and 2nd seed ML King out of Riverside.  The team easily handled Riverside Poly with an 11-4 win and then went on to beat Rosary, 8-3 and Royal, 8-5.  Sophomore Leigh Lyter dominated the field, as she has all season, scoring 18 goals during the tournament, and bringing her total to a whopping 56 goals already this season!  Big sister and junior, Camille Lyter scored 5 goals during the tournament, bringing her total to a resounding 38 goals so far this season and sophomore Celeste Almendariz also scored 5 goals, bringing her season total to an impressive 24 goals.  Freshman Elizabeth Terry led the defense with multiple steals, followed by Leigh Lyter, Celeste Almendariz and Camille Lyter.  It was a great weekend of high quality water polo!
In other league play, thirteen seems to be a lucky number for MCHS Girls Water Polo!  The team routed West 13-1, holding on to their undefeated Bay League record, and defeated Santa Monica 13-5 in season play on January 10th.  The JV team has really come together to earn two hard fought wins as they hosted the Costa JV Tourney over the weekend of January 12th-13th.  They also defeated Santa Monica on January 10th.  Go Mustangs!!
This week, the team is away at Peninsula on January 23rd and back at Costa in a meet-up with Palos Verdes on Thursday, January 25th.  Varsity plays at 3pm, with JV and Frosh Soph following at 4pm and 5pm.  The Frosh Soph Team also hosts the Costa Novice Tourney this weekend on Friday, 1/26 and Saturday, 1/27.  Come support your Mustang Girls Water Polo teams and visit the Snack Shack too!!