Costa Girls Water Polo season ends with tough loss in CIF Championship overtime!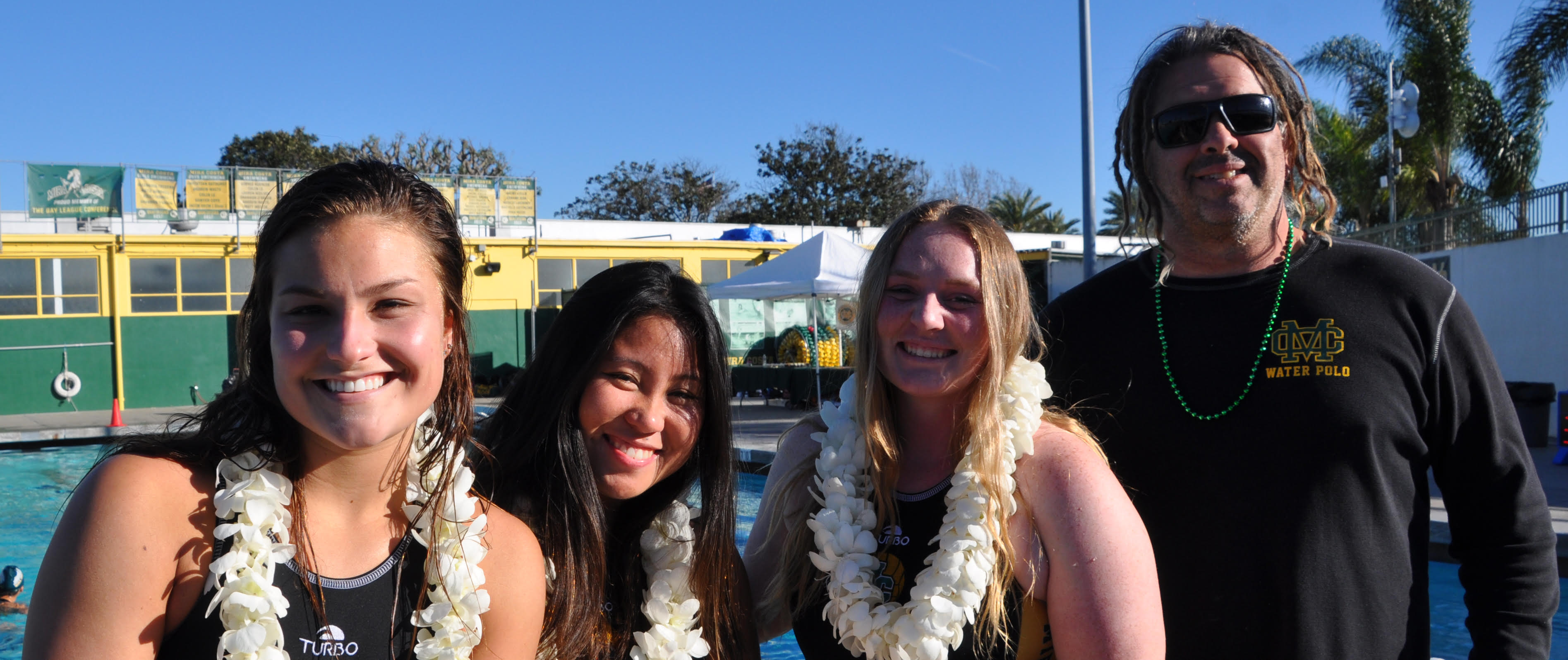 The Mira Costa Girls Water Polo team played for the CIF championship against Oaks Christian. The game was the closest of the season with play going into 3 overtime periods before Oaks took the title with a sudden death goal. The teams were remarkably evenly matched and showed a very strong defense game. Oaks played an aggresive field defense, limiting Costa's strong shooting game, while Costa's strong goal defense stopped most of Oaks' scoring attempts. On the offensive side both teams were again evenly matched with Oaks taking the early lead 4-2 at the half, but, in the second half, Costa played to their long shots to neutralize Oaks' field defense and brought the game even 7-7 at the end of regulation play. In the first overtime period, Leigh Lyter scored to take the lead 8-7. The second overtime period went scoreless until a last fraction of a second shot by Oaks went into the goal after the buzzer to tie the score 8-8. After resuscitating a few fans and coaches whose breathing had stopped in that last second, the game proceeded into a third, sudden death, overtime where Oaks put a shot right on the outside post to take the title. Costa fielded an amazing team this year, and we're looking forward to an even better season next year.
Wishing a great future in their college careers to our Seniors: Captain Camille Lyter, Katie Alcantera, and Sarah Toomey.
At the end of season banquet last Wednesday, the team received the Bay League trophy (again!), and the Bay league coaches selected our own Celeste Almendariz as the league MVP. Congratulations Celeste!
Upcoming: CIF banquet April 14, summer tournament July 12-13 and Hawaiian Invitational July 29-Aug5