Costa Girls Water Polo continues to dominate!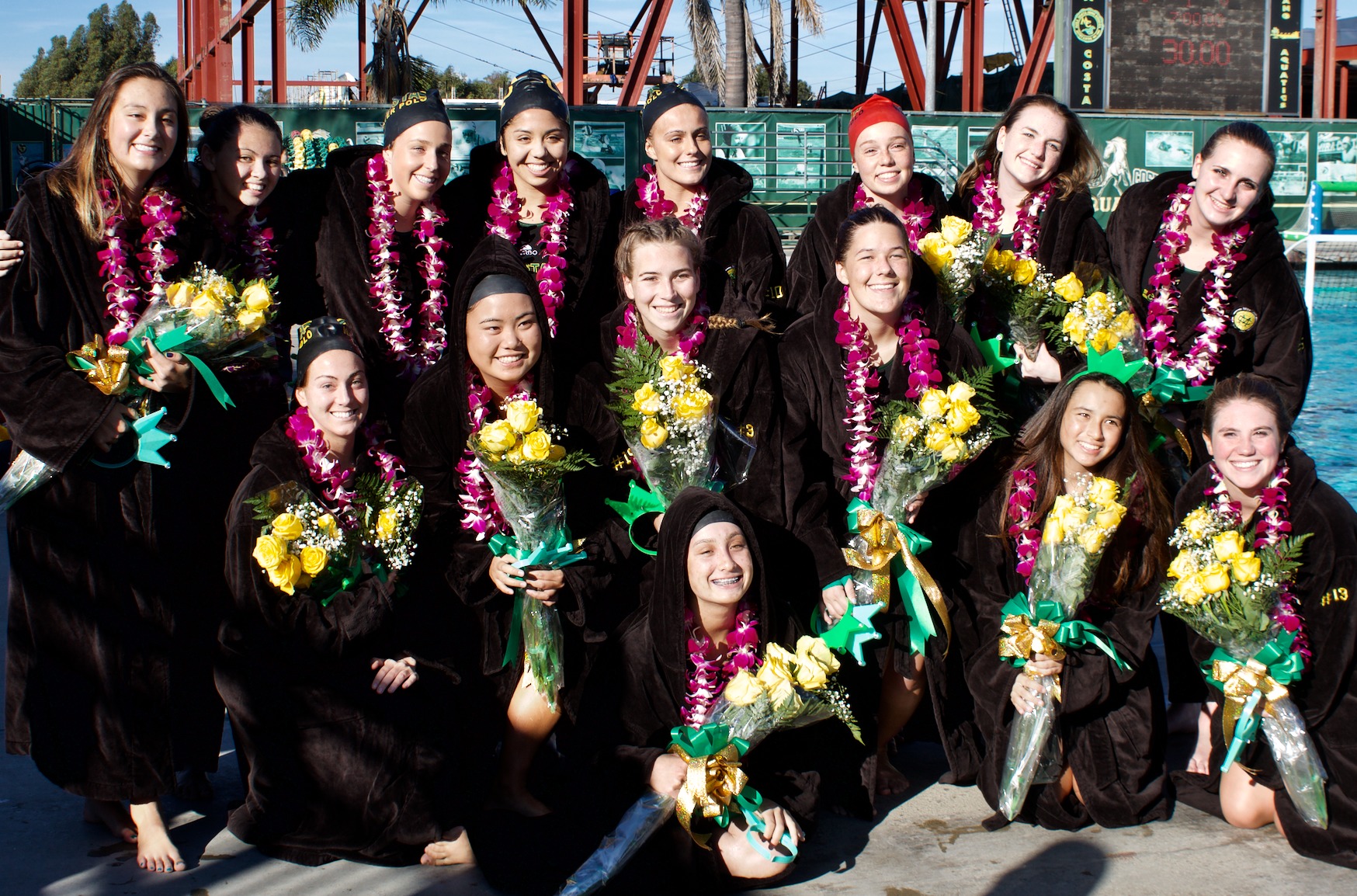 The 2020 Girl's Water Polo team continues to dominate this season!  As defending Bay League Champions and currently CIF ranked, the team has played strong throughout the season.
Recently, they competed in the Annual Coronado Tournament placing 7th out of 32 teams. This past week, Costa handily beat Peninsula High School 16 – 8. On deck before the game, the seniors were honored and introduced to the crowd by Coach Reichardt.  This year a record 15 senior girls will be graduating.
Led by team captains Leigh Lyter and Celeste Almendariz, Costa will play Palos Verdes this week before heading to Orange County to compete in the Irvine So Cal Championship January 30th – February 1st.
The last Bay League home game will occur February 4th against Redondo.
Click Here for more information on the Girl's Water Polo program,