Costa Boys Volleyball defeats Santa Barbara in first preseason match!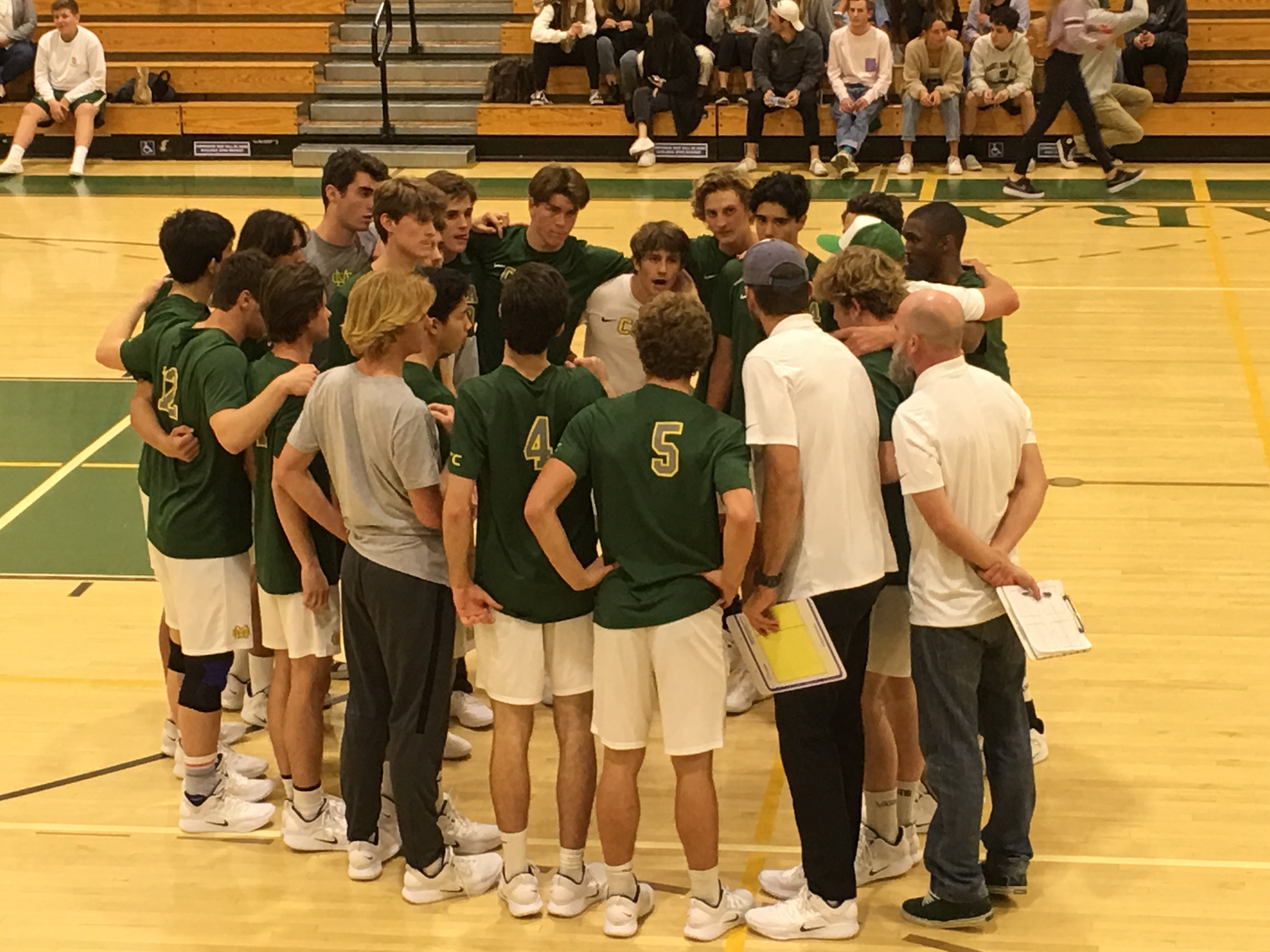 Mira Costa Boys Volleyball started the season by defeating Santa Barbara High School in the first road trip (and match) of the season. Frosh/Soph and JV won in straight sets. Varsity, got the win, 3 games to 1. The Varsity line-up for all four sets included junior Jack Walmer as setter, senior Thomas Kretschmer and sophomore Ben Coordt as outside hitters, senior Ethan Young as opposite, juniors Dain Johnson and Austin Wills at middle, senior Will Bond as libero, and junior Matt Montag as serving specialist.
In tournament news, the JV team won the Valencia tournament, making it four straight wins for the Mustangs in Valencia. Frosh/Soph participated in the Redondo JV tournament and were undefeated in pool play and the quarter finals, before losing to Redondo's JV team in the semi-finals.