Costa Boys Volleyball defeats Loyola!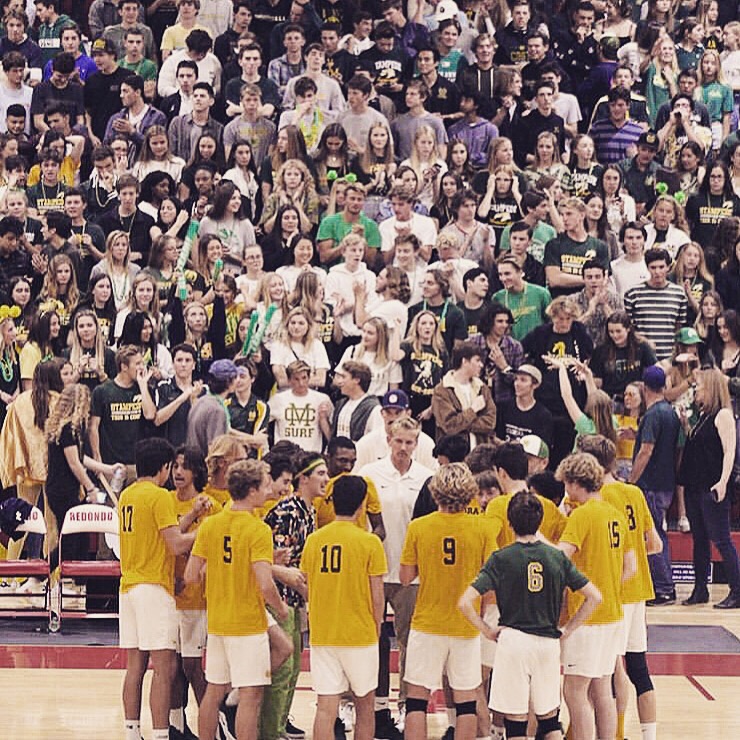 On March 22, Mira Costa Boys Volleyball, currently ranked 6th in the CIF Southern Section, faced off against 4th-ranked Loyola in the annual cross-town match up. With over 2,000 spectators filling the stands, Costa Varsity defeated Loyola in four sets. After dropping the first set, Costa went on to win the next three. Costa JV and Frosh/Soph also won, giving Costa a clean sweep against their rivals.
The big games continued on March 28 when Costa played 3rd– ranked Redondo at Redondo. Costa took the first set against Redondo, but then lost the next two. Costa rallied back to win the 4th game and force a 5th set tie-breaker. However, Redondo prevailed in the end. Costa JV and Frosh-Soph defeated Redondo.
Newport Harbor traveled to Manhattan Beach on Saturday, March 30. Undefeated Newport is currently the top-ranked team in the CIF Southern Section and nationally. Costa forced Newport to five sets—the first time any team has done so all season. However, Costa could not hold off Newport, with the Sailors taking the 5th set tie-breaker to win the match. Costa JV and Frosh-Soph defeated Newport Harbor.