Costa Surf team has amazing first contest of the season!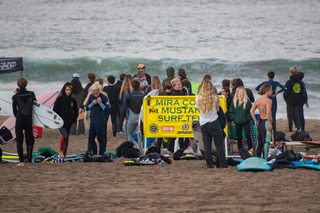 The Costa Surf team had an amazing first contest of the season!  The first 16 heats of the Kick off Classic Boys shortboard ran on Thursday in good surf in El Porto.  Thirteen of twenty Costa boys won their heats, and the rest of boys shortboard and girls shortboard will run this week before school.  The remaining heats and finals will run on Saturday in El Porto, so come to the beach and support Costa!
MCHS Surf was also part of the Hometown Fair this weekend working the beer garden on Saturday.  Thank you to all the parent volunteers and to the community for coming out to support the kids.  Don't forget annual surf discount cards are now available, $20 per card and discounts good until September 2019. Reach out to any MCHS surfer to purchase one.
Thank you Steve Gaffney for the awesome shots!