Alumni College Softball Updates!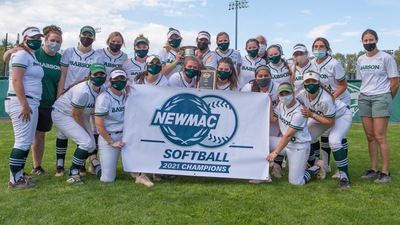 2017 grad Jamie Hoffman finished her Babson Softball season with her team winning the NEWMAC championship and competing at the NCAA D3 Regionals in Bangor, Maine.
2018 grad Katie Gould who plays for Washington University in St. Louis was named Third-Team All-Central Region by the National Fastpitch Coaches Association (NFCA)
2019 grad Sloan Cooksey finished her sophomore season pitching for Wayne State.
2020 grad Piper Neri plays for the University of Hawaii Rainbow Wahine and was recently featured by their local news station in this cool video.  Click
Here
2020 grad Angel Santellan had a great freshman season pitching at Hiram College and also hitting four home runs!