Softball wraps up regular season!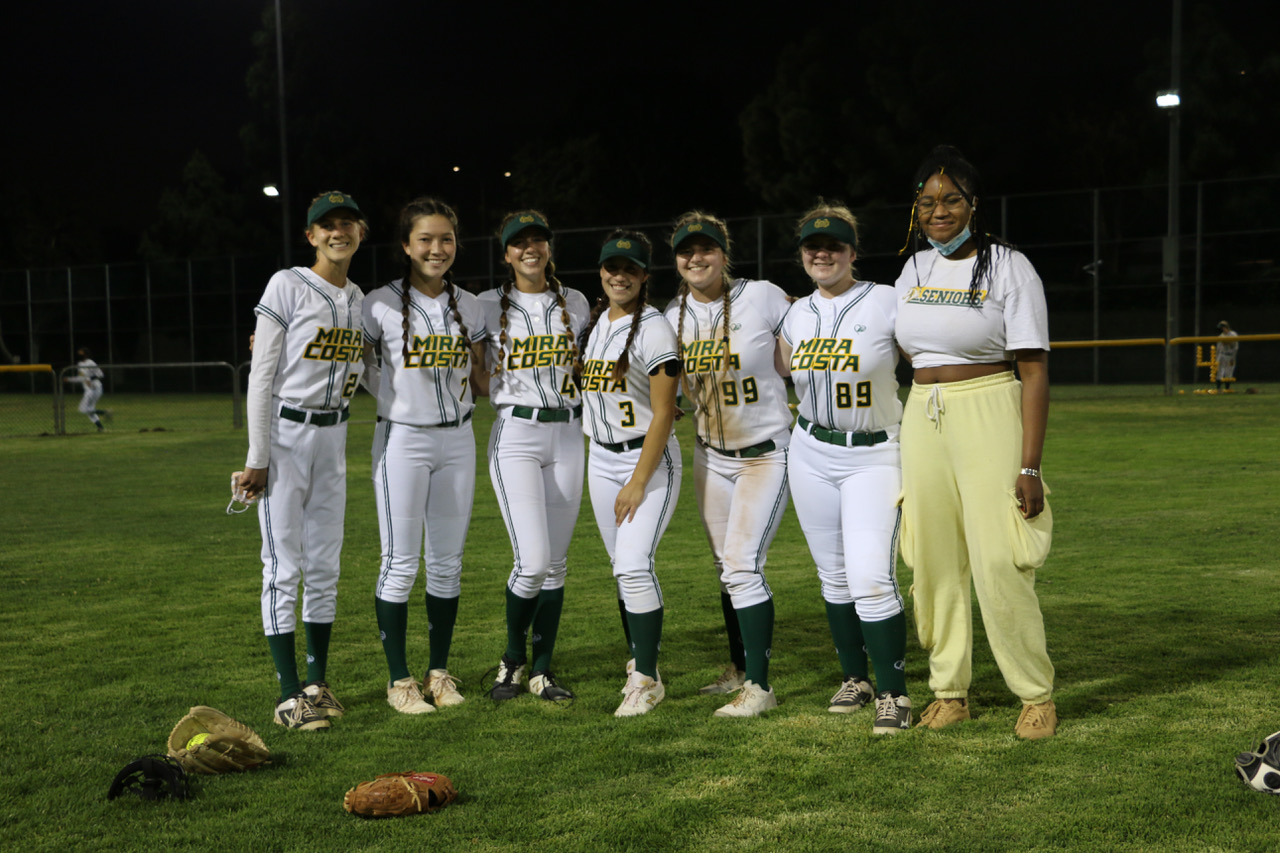 Costa softball is wrapping up the regular season this week.  The team is currently in second place in Bay League and will compete in the CIF-SS Division 3 playoffs beginning the week of June 1.  Playoff brackets and first round schedules will be released on Saturday 5/29.
The team celebrated Senior Night at Marine West on 5/14 with a win over Bay League rival Peninsula.  Before the game, the 6 Senior players and the Senior Varsity team manager were each honored with personal speeches and flowers from their teammates.
2021 Seniors:
Katrina Wianecki – UC Berkeley
Katie Katsuyama – MIT
Holly Misley – University of Washington
Emma Fong – Holy Cross
Grace Householter – Bates College
Brooke Erickson – Colorado Mesa
Cynthia Walton (Team Manager) – Middlebury College