Costa Boys Soccer finishes Bay League with a perfect record of 10-0-0!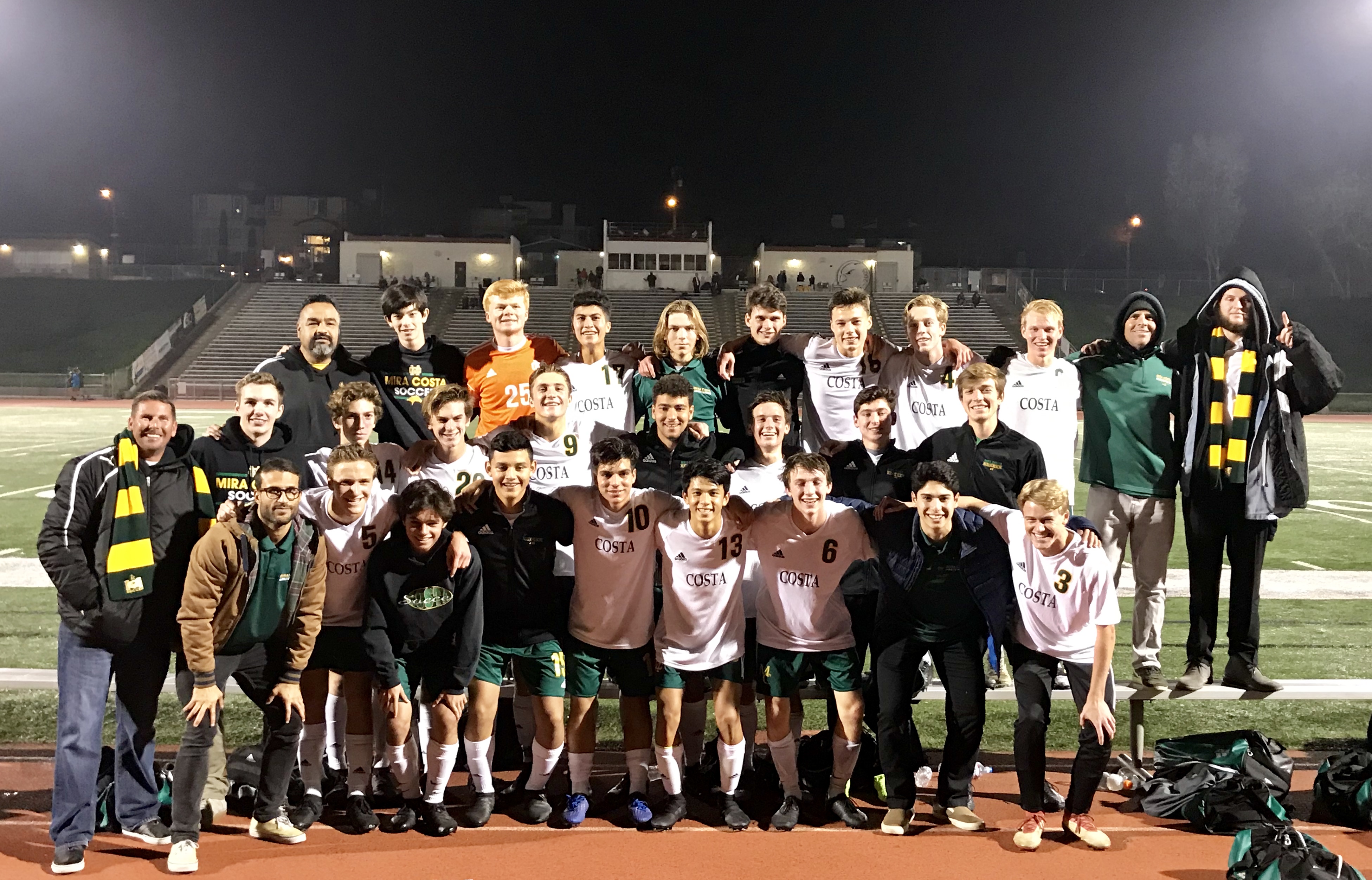 Costa beat Centennial on "Senior Night" on Monday 7-0. The 14 seniors had a great evening playing, then enjoying their free El Gringo meal after the game. Captains Josh Gaudiano, Malcolm Kluth and Ian Sinkowitz led the team to the dominating victory. Sean Parsa played his first minutes of the entire season due to a knee injury. He came in andscored a goal and got an assist! The 9 juniors played many minutes too.
Last night Costa beat Redondo in a thriller! Down 3-2, the team scored twice in the last 4 minutes to win 4-3. Josh Gaudiano got the game winner with 2 minutes left on an assist from Dillan Argue. Josh scored the first goal also. Dillan had a goal and 2 assists to lead Costa in the comeback. Ian scored the tying goal. Zachary Cochran played great in goal. Defender George Boll had a great game and was the extra inspiration that Costa needed.
Costa Boys Soccer finished the Bay League with a perfect record of 10-0-0 and an undefeated overall record of 18-0-3. The CIF D1 playoffs start next week. The bracket comes out this Saturday, Feb. 2nd. Go Costa!