Boys Soccer ends incredible season in loss to Long Beach Wilson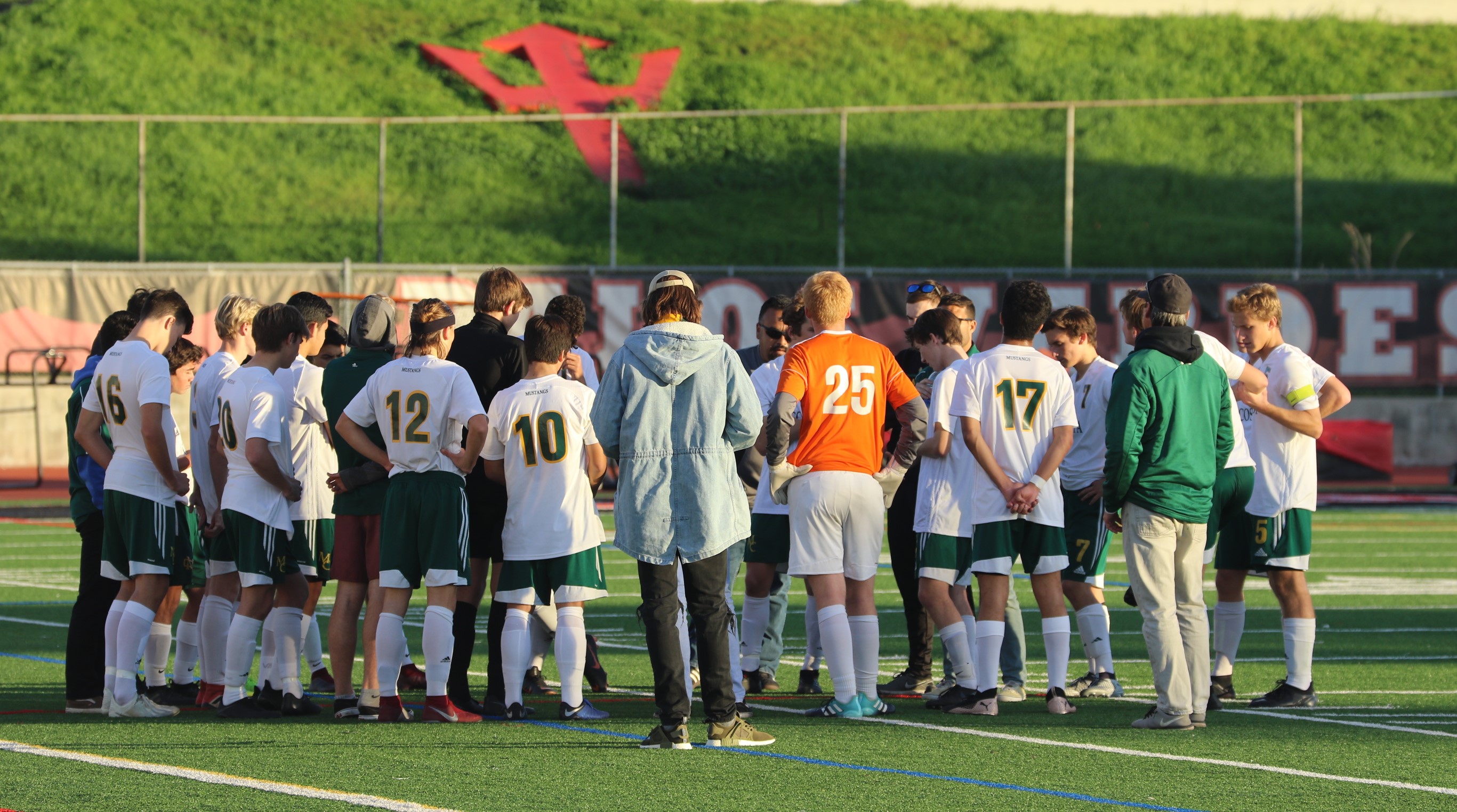 Costa opened the CIF Div. 1 playoffs with a home game last Thursday vs Notre Dame (Sherman Oaks). Costa won 4-0 with a very strong performance. Josh Gaudiano scored a hat trick to give him 31 goals on the season! Malcolm Kluth also scored. Zachary Cochran and Drew Rohm shared time in goal and the shut-out. It was a dominating performance with great play from defenders Malcolm, Colton Flake, Ian Sinkowitz and George Boll. Midfielders Pedro Rodriguez-Borlado and Reed Hildyard were fantastic. Reed had 2 assists. Max Haber worked hard on the forward line in tandem with Josh.
Saturday was the round of 16 and, unfortunately, Costa lost a heart breaker to Wilson (Long Beach). After 100 minutes of a hard fought scoreless game, they lost on a penalty kick shoot-out 4-3 to end the season. Zachary earned the shut-out, but couldn't save Costa in the shoot-out, as he faced well placed, hard hit shots. The Wilson goalkeeper saved 2 of Costa's attempts and that is all they needed. It was an emotional loss because the team dominated the game, but just couldn't find the back of the net in regulation!
Costa finished the season with the Bay League Championship at 10-0-0 and an overall record of 19-1-3 (W-L-T)