Shout out to former Costa Rugger Pioneer, Justin "JJ" Johnson!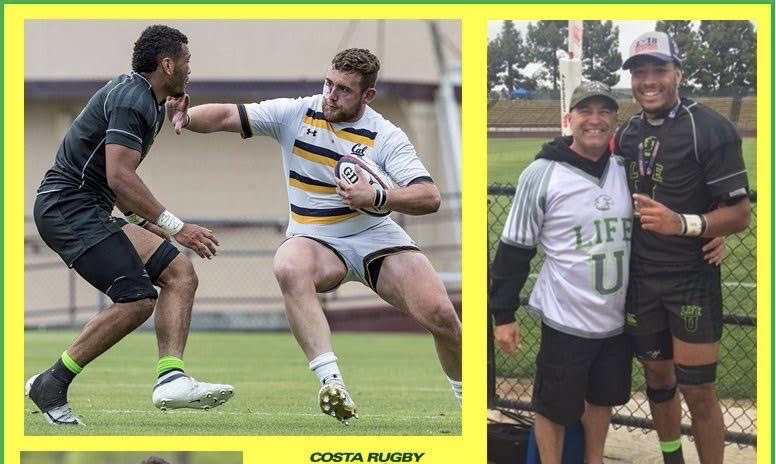 Former Costa Rugger Pioneer Justin "JJ" Johnson helped lead his Life Uni­versity Running Eagles to a complete destruction of an extremely strong California Bears side 60-5 in the College D1A National Championship.
The Costa Old Boy Johnson was the starting (#6) Blindside Flanker for Life. Justin was all over the pitch hammering the Bear runners and constantly rucking at the breakdowns throughout the match. JJ accounted for 5 carries during the day including a 32 meter burst through the Bears' defensive back line offloading to a teammate who in turn passed to another teammate for another Life score.
Justin, only a sophomore, has started both years for Life, this year being named All American. He has a huge upside with a shot to make the United States national team some day.
Well done JJ…we are very proud of you!