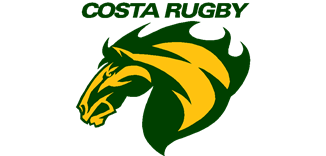 Rugby tournaments will continue through the summer!  Please come enjoy an afternoon watching a rugby game and cheering for Costa!
June 9 (Saturday) – Avenger's 7s (San Diego)
June 18 (Monday) – First Day of Summer School Program
June 23 (Saturday) – Encinitas 7s (Encinitas)
June 30 (Saturday) – 1st Annual Mira Costa/LA Touch Tournament
July 7 (Saturday) – Southern California 7s Championship (San Clemente)
July 28 (Saturday) – Belmont Shore (Long Beach)
August 25 & 26 (tentative) – Girls vs. Nanaimo Hornets (Vancouver, Canada)
November 12 (Monday) – Annual Little Ruggers' Day Camp
Pre-season Tour
December 1 (Saturday) – Boys @ San Luis Obispo
December 2 (Sunday) – Boys @ Arroyo Grande
Costa Rugby Summer 7s Schedule/Update
Please make sure to sign up for Costa (Boys and Girls) Rugby Summer School (visit the MBX website to sign up).   We have a fantastic summer program which includes instruction of Rugby, fun games, 4 rugby 7s tournaments as well as certification as an official Rugby Referee (and the opportunity to earn money as a referee).  Plus trips to the beach and visits from our all star former ruggers. We meet during summer school from Monday through Thursday and will not interfere with football. Re­member, if you want to play 7s then you have to be signed up as part of our summer school class.  So sign up now and have a blast this summer!