MUN upcoming conferences include LAIMUN XXIII, BruinMUN, and Montreal!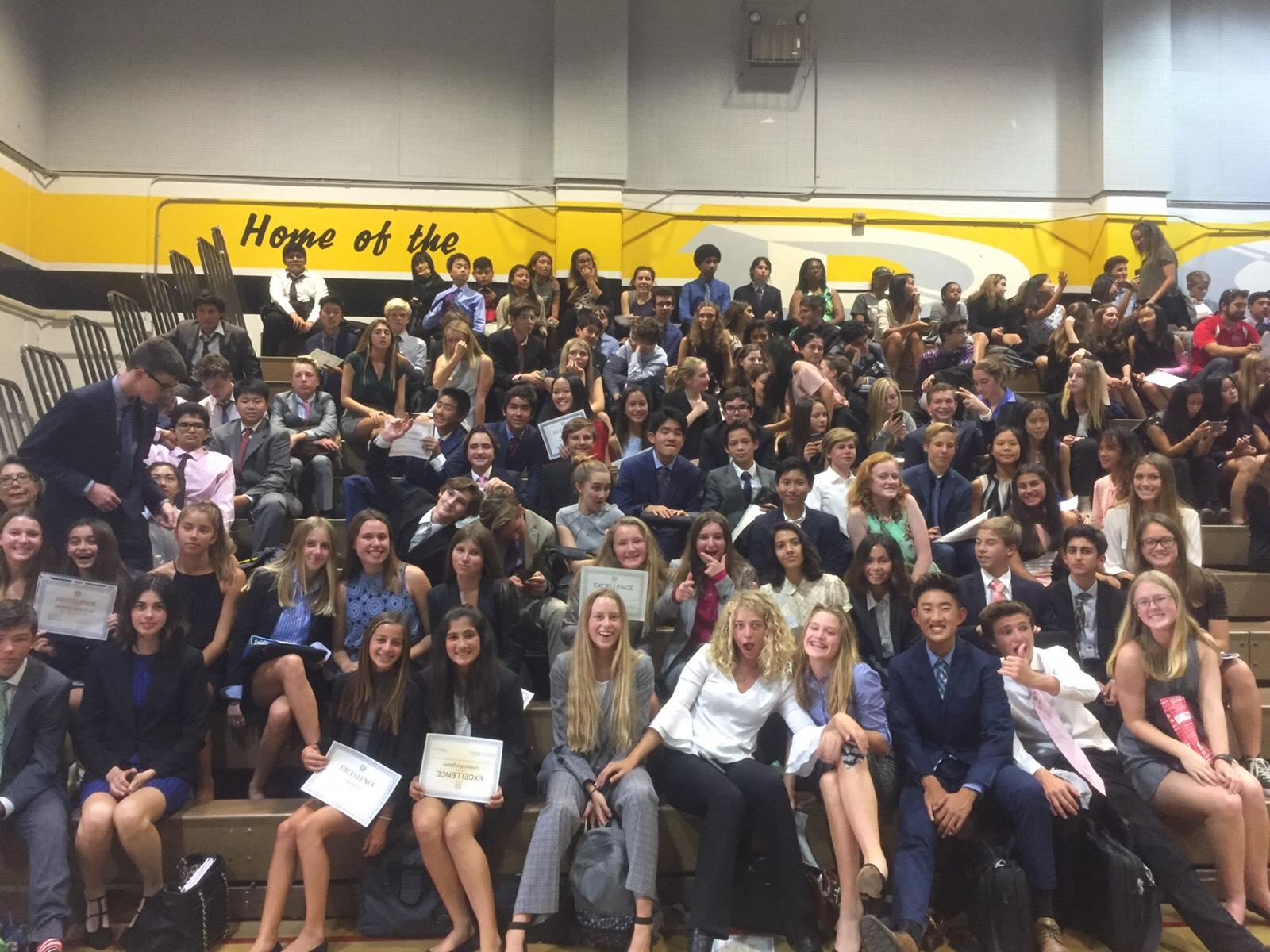 Throughout the past week, the advanced classes of Mira Costa Model UN recounted the lessons they learned from the past conference, Edison, in a tradition known as "Good of the Order." In this practice, students share stories from their committees in front of the class and listen to others in their stories. This past week, advanced students have continued to debate the Social and Economic Development in Central America and the Caribbean and the Nagorno-Karabakh Conflict. These topics will aid students in preparing and debating for future conferences. Furthermore, students have begun preparation for the LAIMUN XXIII conference, which is taking place on December 2-3. Many advanced students are chairing committees, and so in preparation, students will be taking chair tests and being roasted to test their preparation. During the conference, there will be tours on December 2 at 10:00 am for any prospective Model UN students.
In addition to preparing for LAIMUN, advanced delegates have been working on speeches and solutions in preparation for BruinMUN from November 11-12, and the travel SSUNS conference in Montreal from November 13-19. The BruinMUN conference is held at UCLA, and is a great way to practice for upcoming travel conferences, as well as meet alumni of the program working the conference. After UCLA, some members of the advanced class will be traveling to Montreal for the SSUNS conference, for the first time since 2015. As the first travel conference of the year, students are looking forward to a great start to the season.