MUN competes on both coasts!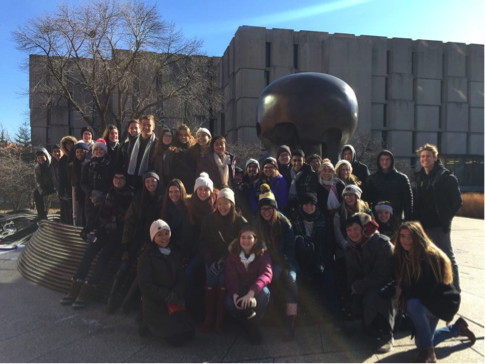 Mira Costa Model United Nations was competing on both coasts this weekend, with a team of thirty-seven competing in Chicago at MUNUC, and others competing at Surf City in Huntington Beach.
On Monday, January 29th, MUN students arrived in Chicago to compete at the University of Chicago's 30th annual conference. Committees that Costa delegates competed in included UNICEF, IAEA, and the European Council. Mira Costa represented the United Kingdom and Malta, as well as specialized delegates such as Mohsen Rias and Raúl Roe García. The conference ended in an overall success.
Meanwhile, Costa delegates also competed at Surf City MUN this past weekend. Costa attends this conference annually, and ended with fourteen gavels this year.
MUN is currently preparing for NAIMUN at Georgetown, Berkeley MUN, and two NHSMUN conferences in New York City.