MODEL UNITED NATIONS DOMINATES THE COMPETITION AT NHSMUN!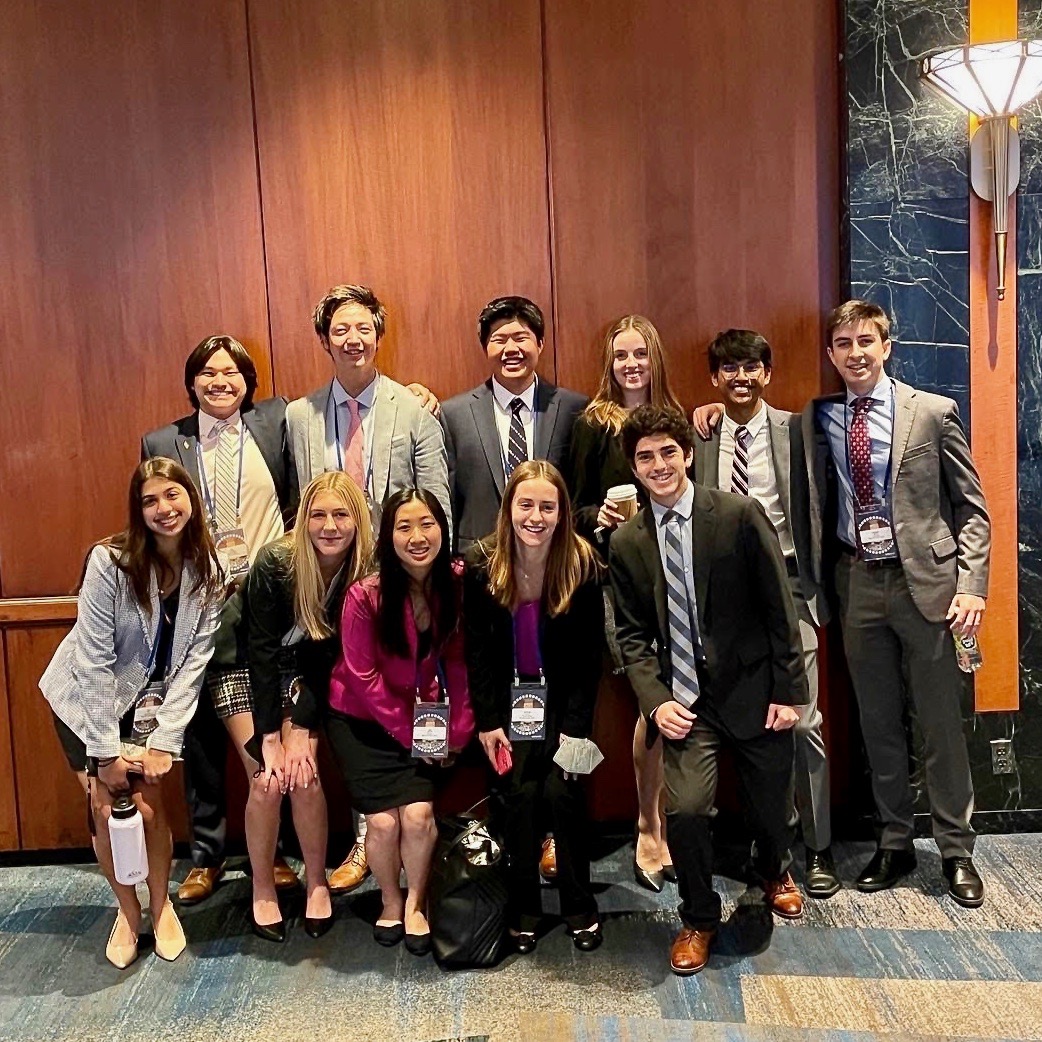 Congratulations to our students who ended the travel season in NYC on a high note! Costa MUN garnered its best results of the year competing against other teams from across the nation and abroad. Costa was one of only two teams to win BOTH of the top awards – Distinguished (aka Best Delegation) for Research and Preparation AND for Committee Performance. In addition, 6 individual teams earned Distinguished (Best Delegate) awards, 8 teams earned Excellence (Outstanding) awards, 1 team earned a Merit (Commendation) award, and 5 delegates were given the honor of speaking at the Plenary session. We couldn't be more proud of our students' effort, commitment, and perseverance! Way to go Costa MUN!
And, congratulations and best of luck next year to our distinguished seniors who competed in their final tournament for Costa in The Big Apple (pictured left to right in the left image below): Front row: Tasmin Owen, Kate Lindberg, Faye Liu, Caroline Kiely, Jack Weiss. Back row: Andrew Feidler, Alex Jeffords, Garrett Nose, Shannon Farrell, Rohan Ghosh Choudhuri, Cal Porter.