Model United Nations Competes at Georgetown and Berkeley!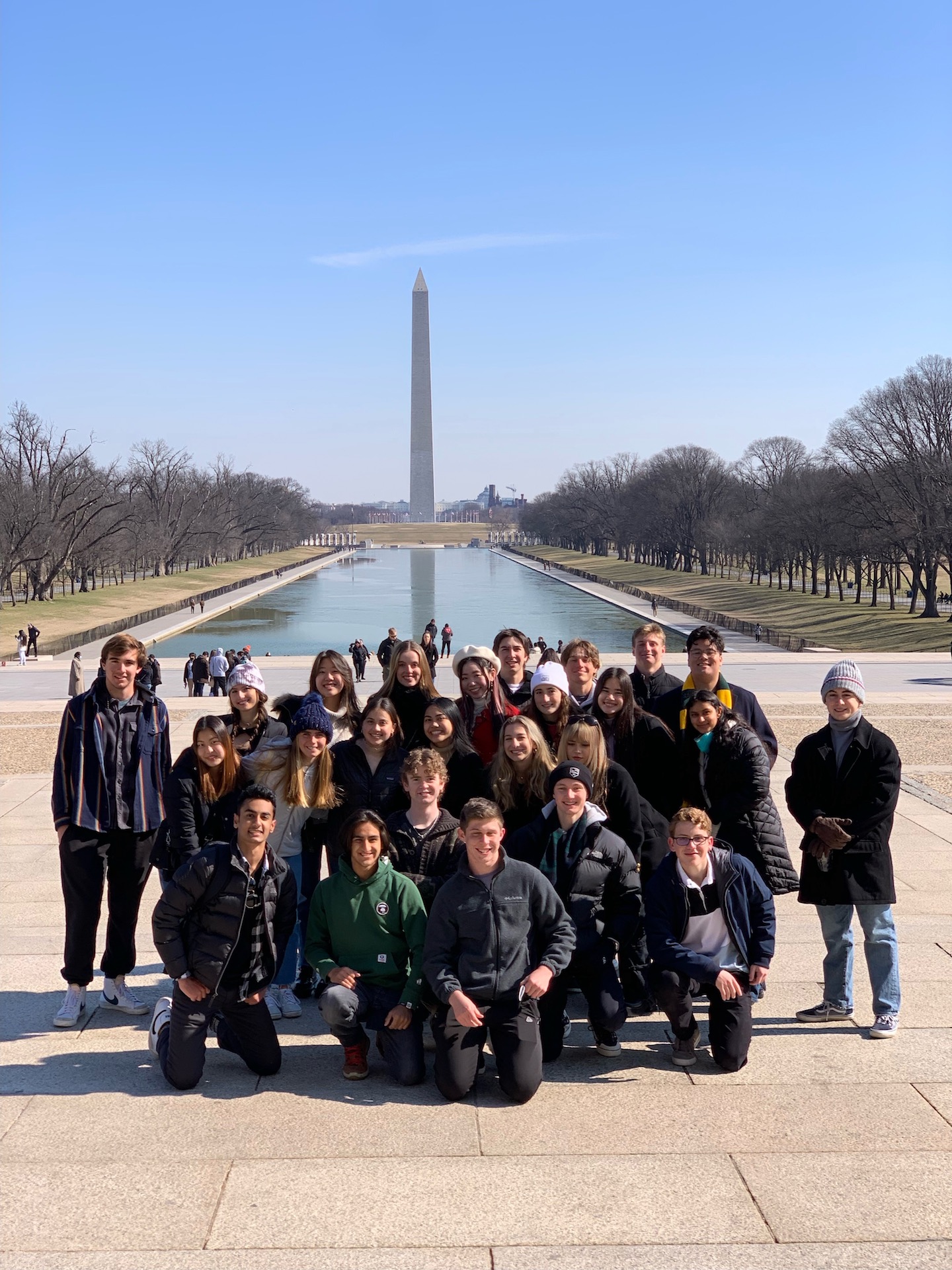 For the first time in two years, Costa MUN resumed national competition! A delegation of 25 students travelled to Washington DC for the North American Invitational Model UN conference hosted by Georgetown University from February 17th-20th. Our students faced tough competition from well over 1000 delegates from high schools across the country and abroad and were successful in bringing home 3 Best Delegate awards, 4 Outstanding awards, 3 Honorable Mentions, 3 Book Awards, and 3 Verbal Commendations!
On 3/4-6th, a delegation of 24 students headed to Northern California to compete in the Berkeley Model UN tournament. Costa MUN continued to excel, earning the Best Class (large delegation) award. Students also earned 5 Best Delegate awards, 6 Outstanding awards, and 1 Commendation.
In early February, students competed in the last local conference of the year, the Huntington Beach High School Model UN conference, aka "Surf City." Costa MUN dominated the Southern California competition, winning Best Large Delegation, 8 Best Delegate awards, 18 Outstanding awards, and 11 Commendations.
This week, a delegation of 36 talented MUN students are traveling to The Big Apple to compete in the last travel conference of the year, the National High School Model UN tournament. Good luck to all our delegates! Adapt, Improvise, Overcome!