Mira Costa takes down #10 Sierra Canyon and #9 St. John Bosco in convincing fashion in back to back games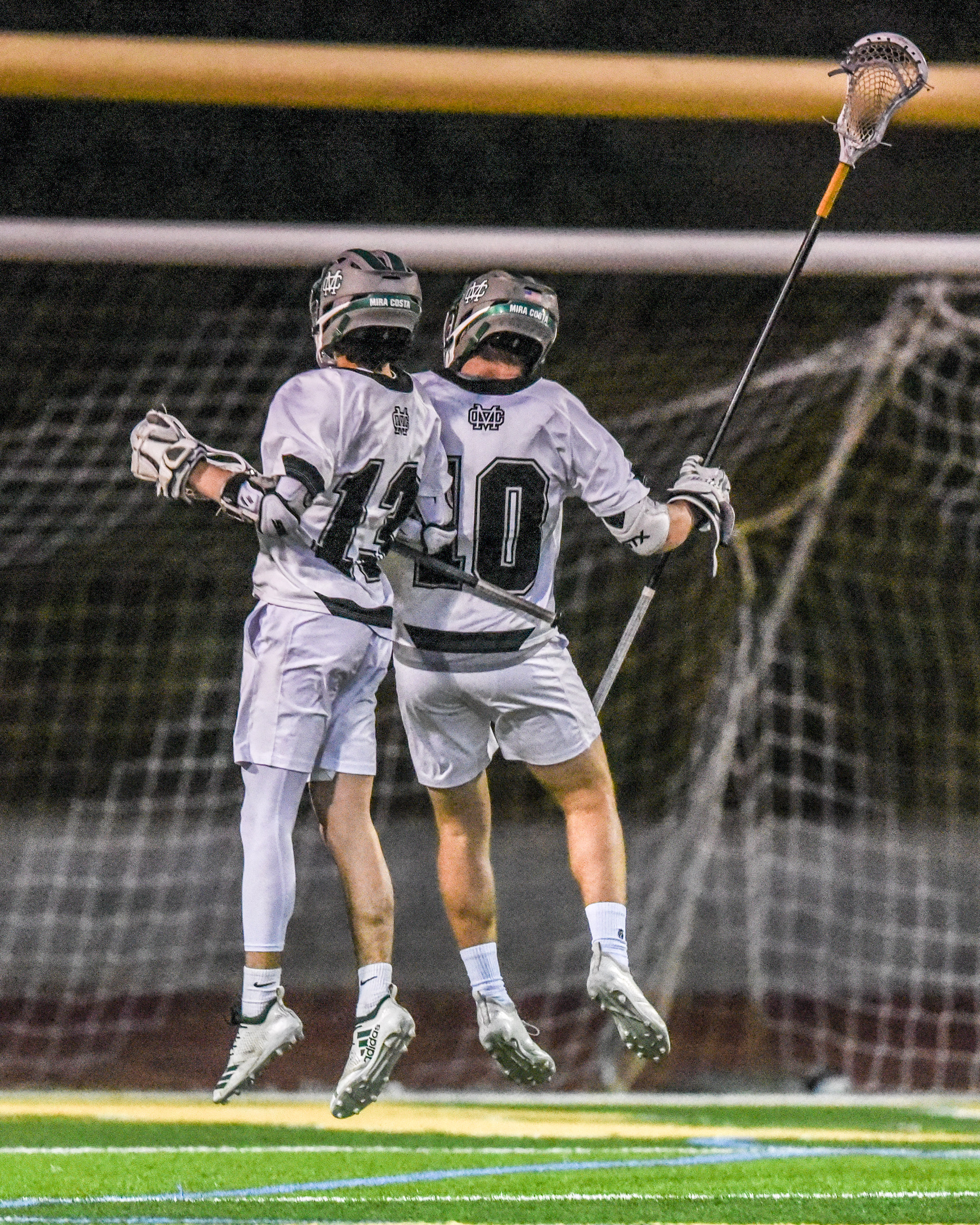 Next up Redondo on Tuesday at home at 4:30 on the west field in the Bay League Semi Finals
On April 25, Mira Costa finished 2nd in the Bay league to #1 overall Palos Verdes. The Mustangs currently sit at #7 in LA, #12 in the Southern Section and #26 in the state overall according to Maxpreps.
On April 23, Mustangs featured in the beach reporter with a big win against Redondo in the Bay League Semi Finals.
Click Here
for the Beach Reporter article:  Mira Costa boys lacrosse picks up another win beating rival Redondo Union
On April 18, Mira Costa took down 9th-ranked St. John Bosco in convincing fashion! The Mustang defense dominated the braves, not allowing a 6v6 Goal, while the offense continued to click. On senior night, Senior Josh Maruyama shared the spotlight dishing out 5 assists to go along with his goal, and a goal for seniors Dylan Mark, Max Geoghegan. Sophomores Nick Butler and Jack Sizemore also scored. Junior Lucas Menendez lead the team with 4 goals and an assist. Goalie Kieran Barksdale had 13 saves with the help of an outstanding defense led by Cole Garvey, who added a goal him self! Derek Svensson shut down the multitude of Bosco scoring threats and was Costa's player of the game.
On April 16, Costa went on the road to take on 10th-ranked Sierra Canyon and brought home a victory 14-10. Cole Garvey stepped up in a big moment and dominated the both the faceoff and defense. The entire defense played very well holding SC to 6 goals until midway through the 4th quarter. The offense also had a stellar night and put up 14 goals, tied for the most scored against Sierra Canyon this year.