Boys Lacrosse is having an outstanding season!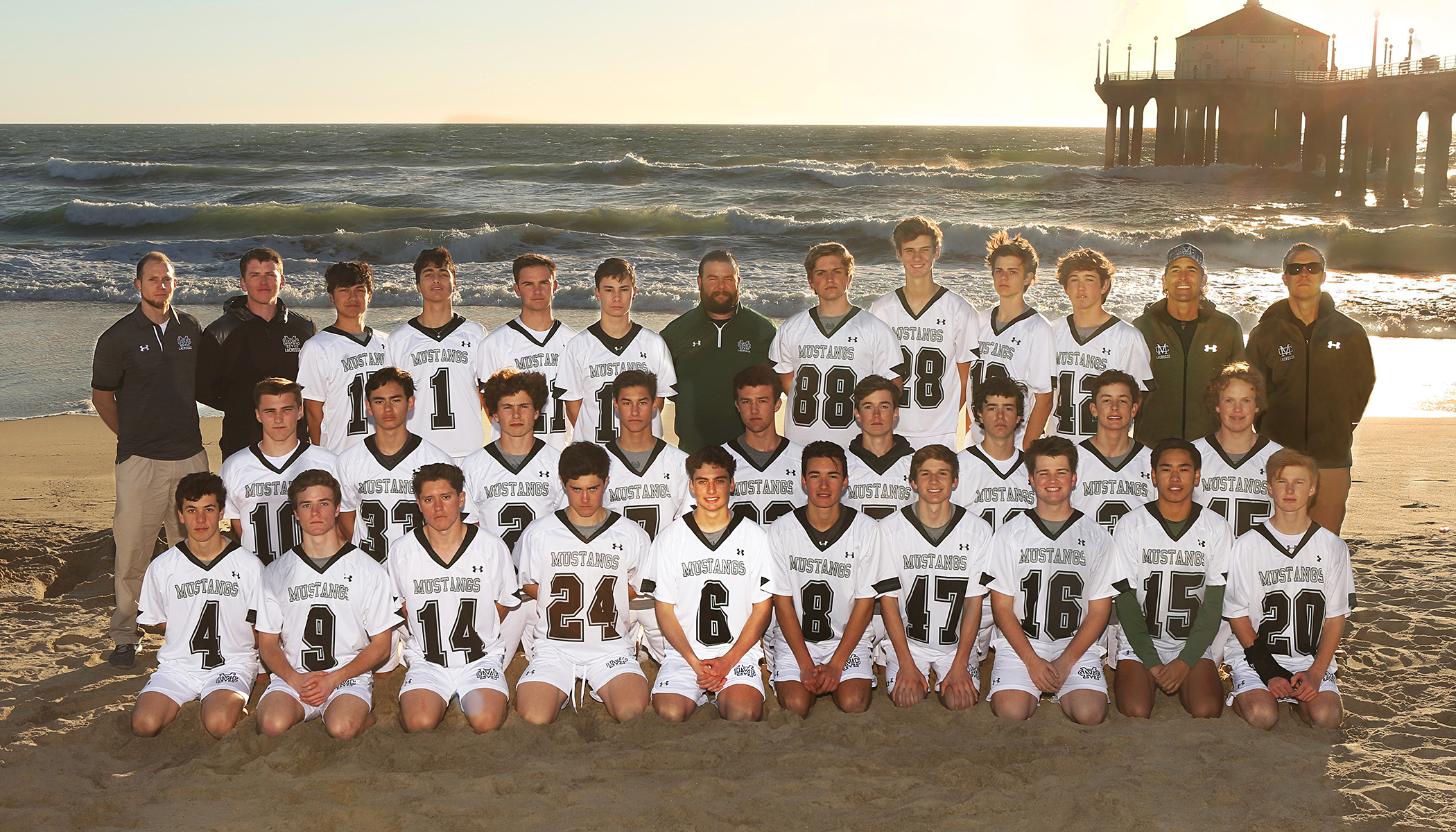 Mira Costa Boys Lacrosse is ranked #10 in LA, with a current record of 9-2!  They had big wins over Redondo, El Segundo, Santa Monica, and Peninsula.  On Thursday, they played Pacific Palisades, who is ranked #13, and had a lead of 10-0 in the first quarter.  They dominated the game with a final score of 18-4.
The Mustangs are definitely rolling this season, lead by outstanding offense and tenacious defense. The Mustangs are averaging over 14 goals per game. The defense is anchored by Junior Cole Garvey, who has committed to play Division 1 Lacrosse at Bryant, after he graduates from Costa.
April will be a big test for the team who will play ranked teams the remaining weeks of the season before the post season tournament, which is set to kick off April 30.
With summer coming up, please sign up for the MBX Summer Lacrosse program for new and returning Boys Lacrosse players.  Come join Mira Costa Boys Lacrosse for its Summer Training Program.  The program will consist of practices, scrimmages, and games on Tuesday and Thursday nights from 6pm-8pm, from June 18 to July 25.
We will also be putting together a summer tournament program with info coming soon!
Incoming freshman and returning players are strongly encouraged to participate.
Click Here to Sign up
Click Here for more information