Boys Lacrosse aims for Bay League title!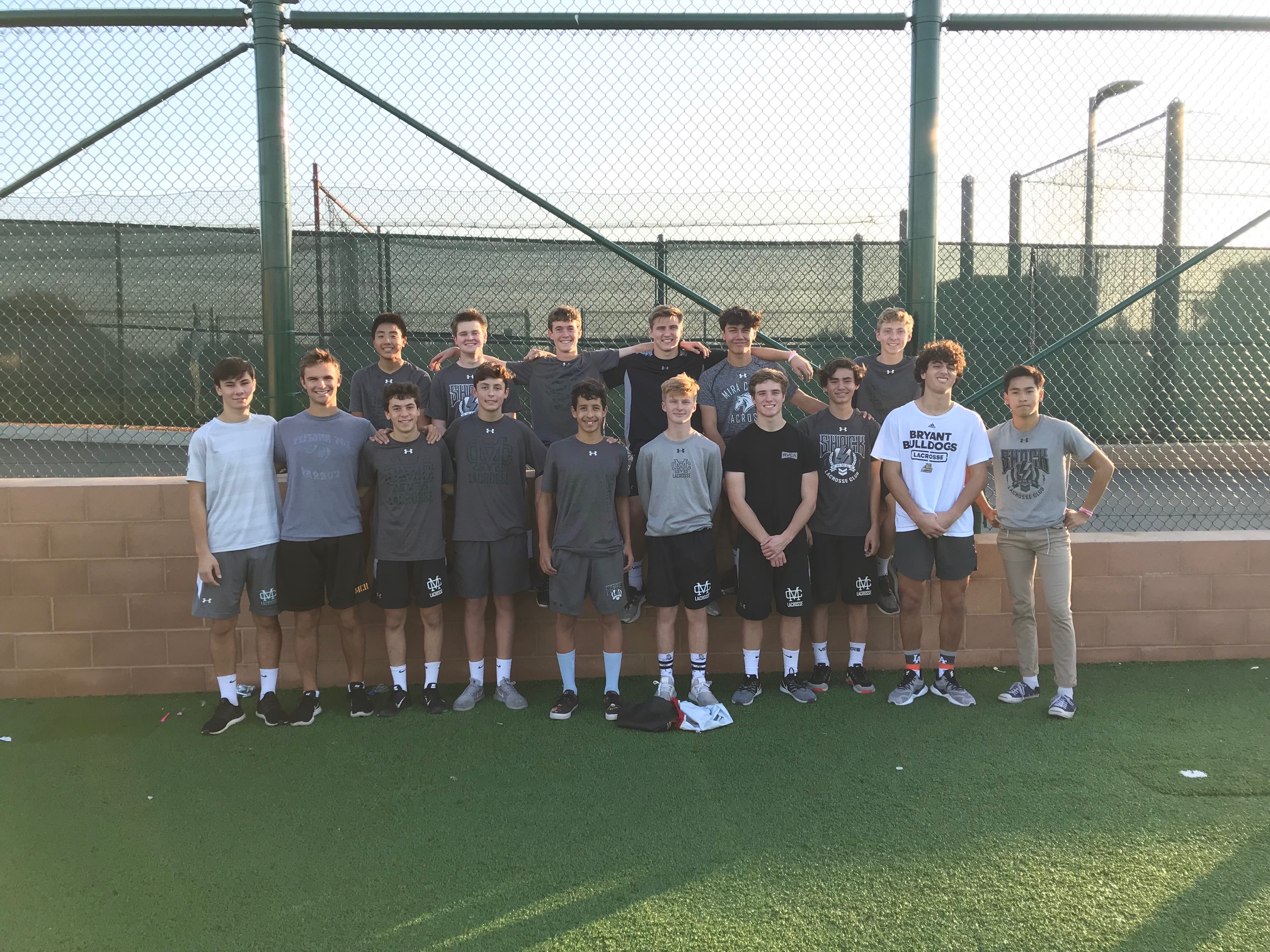 The 2018 Mira Costa Boys Lacrosse Alumni Game, featured some of our past alumni taking on the current Mira Costa players and coaches. It was great to see the alumni back out there!
On December 8th, the Mira Costa boys Lacrosse Team went 4-0 and finished 1st in the High School Division at the War on the Shore Lacrosse Tournament. They beat teams from Huntington Beach, and two other Orange County programs. The boys are working hard in hopes of claiming the first Bay League title in 8 years, after finishing second in the Bay League the past 4 seasons.
On December 15th, the Mira Costa Boys got a special clinic from Major League Lacrosse Pro CJ Costabile. CJ shared some lacrosse expertise with the team and the players worked through some of the drills that CJ learned while at Duke winning a national championship, and while playing for the Chesapeake Bay Hawks in the pro ranks.