Mira Costa Choirs Take Top Honors at Recent Festivals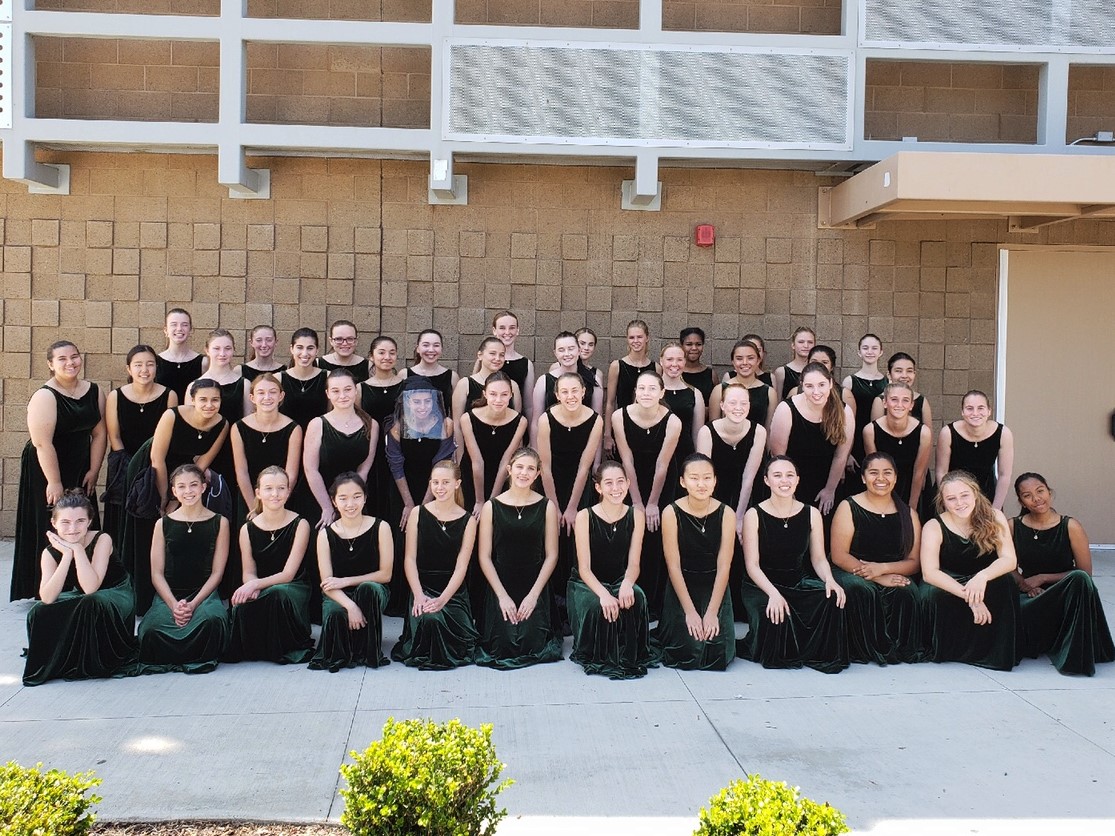 The past weeks, the Mira Costa Choirs have been very busy and extremely successful:
April 18th, Vocal Ensemble performed at the SCVA (Southern California Vocal Association) Choir Festival at Palomar Community College. Singing for two judges, they received a high Superior rating and glowing comments from not only the judges but from other directors and students from other schools.
April 26th, the Women's Choir went to an SCVA Choir Festival at Placentia-Yorba Linda USD PAC. They sang three songs and received a nearly perfect score from both judges, earning them a high Superior rating.
May 4th, both the Women's Choir and the Men's Choir went to the Music in the Parks Festival at Disneyland, competing with other choirs from across SoCal. The Men's Choir was the only choir competing in the Men's division, and they earned a Superior Rating. The Women's Choir was in competition with other high school women's choirs, and they won the women's choir division. They also won best high school choir over all. Then the final award of the evening — the Esprit de Corps award — was announced. This award goes to the school exhibiting the best behavior, support to their fellow competitors, ease and professionalism on site at the competition, and over all the most impressive school. Mira Costa High School took that award. We could not be more proud of our students not only for their winning performances, but most of all for their professionalism and exceptional behavior.
Vocal Ensemble and Advanced Women's Chorale Performance at St. Thomas the Apostle Hollywood
May 5th, the Advanced Women's Chorale and Vocal Ensemble traveled to Hollywood to sing an afternoon concert at St. Thomas Episcopal of Hollywood Church. Mr. Hayden, who attends this church, was thrilled to share the music of our choirs with his parish. The audience thoroughly enjoyed the afternoon concert, and members of St. Thomas are now acquainted with the talented and professional Mira Costa Choirs. Their comments included, "I can't believe these are high school students!" This will become an annual event for the Mira Costa Choirs and St. Thomas.
Spring Concert – Sing a Mighty Song! – Scheduled for Friday, June 8th
Don't miss the MCHS Choirs spring concert, Sing a Mighty Song! which is set for Friday,
June 8th, at 7 pm in the Mira Costa High School Auditorium, 1401 Artesia Blvd., Manhattan Beach, CA.
With performances by all four curricular choirs and both after-school a capella groups, this is a concert which is sure not to be missed.
Suggested donation is $10 at the door for adults.  No charge for students, children, or seniors.
Please mark your calendars and join us for this amazing choral event.