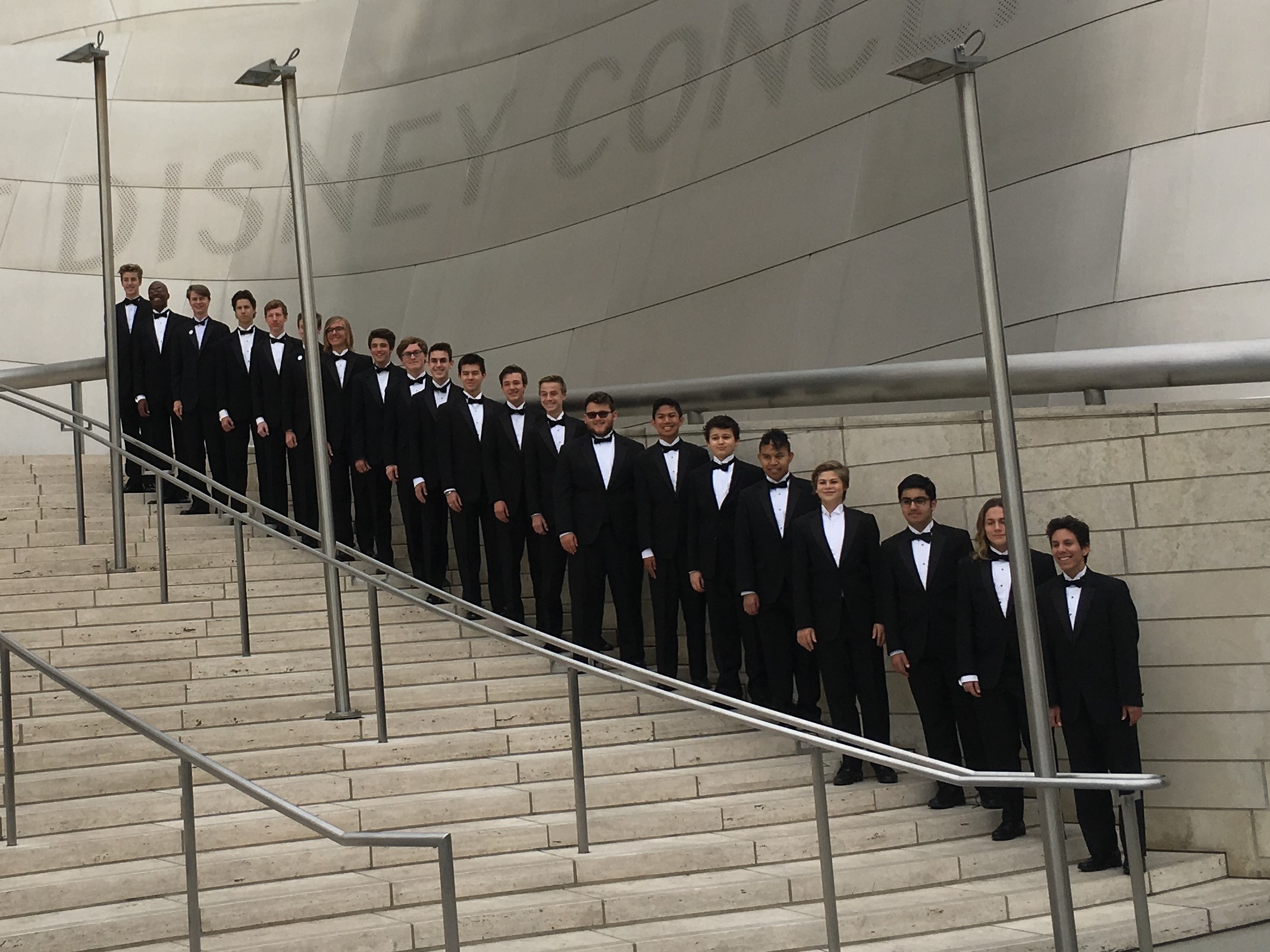 Mira Costa Men's Choir Performs in LA Master Chorale Festival at Walt Disney Concert Hall
On May 18, the Mira Costa Men's Choir participated in the LA Master Chorale High School Chorale Festival. This event is one of the most impressive of the year. With over 900 singers from 30 high schools singing in Walt Disney Concert Hall, our singers were given a chance to experience one of the world's most famous concert halls, sing exceptional choral repertoire and work with professional choral conductors. The Men's Choir participated with great spirit and enthusiasm and had a wonderful day. This is the third year for them to participate in this magnificent choral festival.
Come See Mira Costa Choirs Spring Choral Concert, Sing a Mighty Song!
Mark your calendar for the upcoming Mira Costa Choirs Concert, Sing a Mighty Song!, on June 8, at 7:00 pm, in the MCHS Auditorium. We will present all six choirs performing Renaissance to Disney!  Additionally, we honor our seniors that night. Come hear some of the most beautiful choral music performed by our outstanding students from the Mira Costa Choirs.
Suggested donation is $10 at the door for adults.  No charge for students, children, or seniors.