Choir finishes year with amazing Sing a Mighty Song! concert!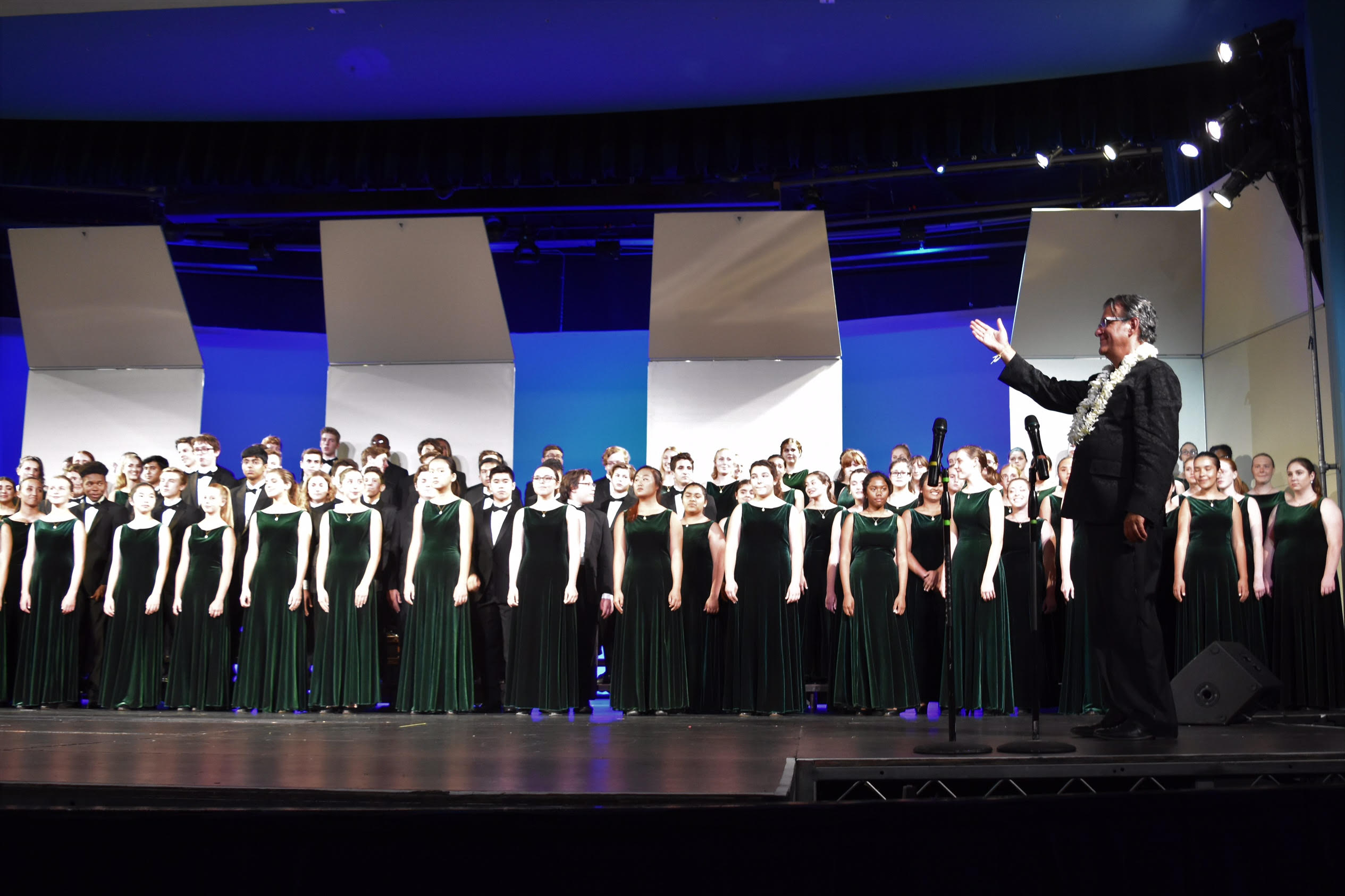 Choir Banquet
As the year winds down, the Mira Costa Choirs gear up! They held with their annual choir banquet on June 1st at the Embassy Suites in El Segundo. This was the first time the banquet took place in advance of the spring choir concert, and what a great idea it was. Per usual, awards were handed out to singers in each of the choirs, voted on by their peers. Awards included everything from Most Dedicated to Biggest Diva to the Silent Leader award. Class officers also were awarded, and parent volunteers were recognized. The hit of the banquet was the choir videos and senior video, which was heartwarming, creative, emotional and hilarious. Each choir put forth a diary of their year. It was an evening of laughter and tears and all the choirs coming together to share their love of music with each other.
Spring Concert
Then onto the Spring Concert, Sing A Mighty Song!, on June 8th. This concert featured all six choirs, and what a night it was. Because the banquet preceded the concert, the singers felt even closer to each other within their choirs and with their peer choirs. This created a concert filled with heart, emotion, and meaning that some are saying is the best concert the Mira Costa Choirs have given.  Each choir presented their program, and at times, the audience was so silent it was hard to believe there was such a large group of viewers present. Then the thunderous ovations…what a night! Thanks go to Sene Gray, Mira Costa Choir Booster President, the Booster Board, all the parent volunteers, and to our amazing students who worked so hard all year to get to such a high level of performance. Sing A Mighty Song! is one we will hold in our hearts for a long time.