Shout out to Costa Basketball Graduate Allie Navarette!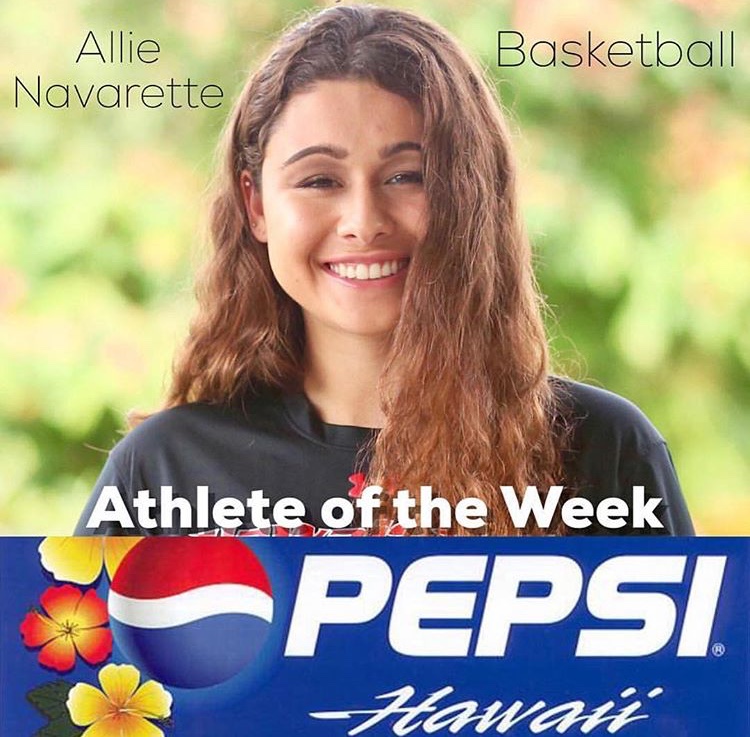 Congrats to Allie Navarette, who is a Sophomore on the Women's Basketball team at the University of Hawai'i at Hilo.  She played a key role in the wins of the first two games of the season, and was named Pepsi Athlete of the Week.
Per the press release, in the first two games of the season, Navarette led Hawai'i Hilo to a pair of wins.  The sophomore recorded 15 defensive rebounds as the Vulcans held opponents to just 52.5 points per game.  Navarette added five blocks and three steals in the two victories.  She also contributed on the offensive end, tallyinga team-high 32 points in two wins against Multnomah.
Click here for article:  Pepsi Athletes of the Week are Griffin, Navarette