Marching Band/Colorguard Season Off to Great Start!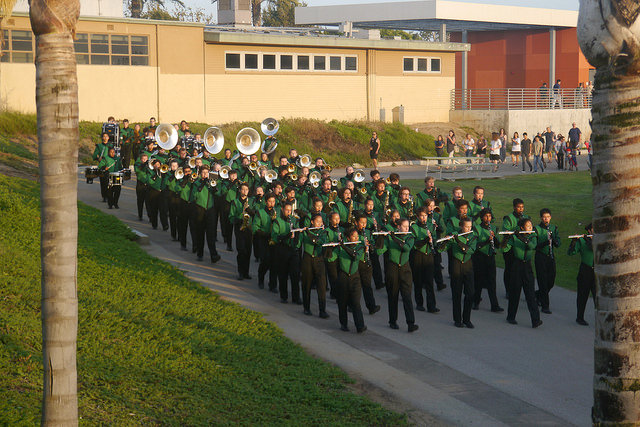 The Mira Costa Marching Band and Colorguard spent two weeks in the summer heat and continue to spend many after-school hours practicing for their new season's show "The Pack."
They debuted the first part of the show for parents and friends at a Sneak Preview Night, and then for a larger audience at the first Mustang football games of the season. The audiences loved their half-time performances and their rousing music from the stands during the games.
Everyone is looking forward to a terrific Marching Band/Colorguard season with upcoming field shows which will lead to a Championship competition in Las Vegas in November.
In order to keep the award-winning Band program going (including Concert and Jazz Band and Winterguard), fundraisers are relied on throughout the year, including candy sales during football games and a game booth at the Manhattan Beach Hometown Fair October 6-7. Show your support by visiting these booths!