MBMS Mathletes Win Top Prize At Regional Competition!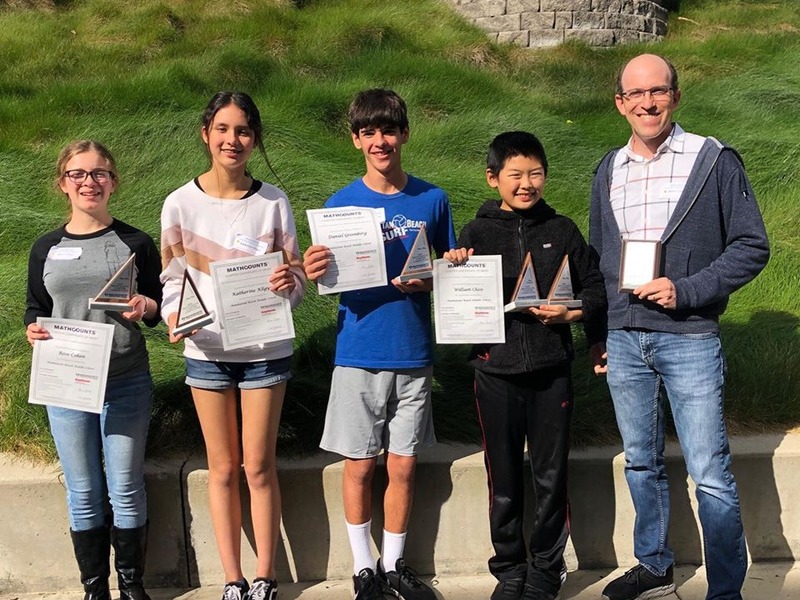 Four Manhattan Beach Middle School "mathletes" took the top prize last weekend at the regional MathCounts competition held at Northrop Grumman. The MBMS team calculated their way to first place out of 22 teams. They will move on to the state competition at the end of March in Riverside.
Representing MBMS on the winning team were Rose Cohen, Kate Kligys, Daniel Greenberg, and William Chen – all in seventh grade. Additionally, Chen came in 2nd place overall. Besides the official team of four students, six additional students represented MBMS as individuals: Stelle Allen, Enzo Ames, Miles Campbell, Matthew Chang, Audrey Henry, and William Kiely.
Click Here for more details