Costa recognizes 15 athletes on National Signing Day!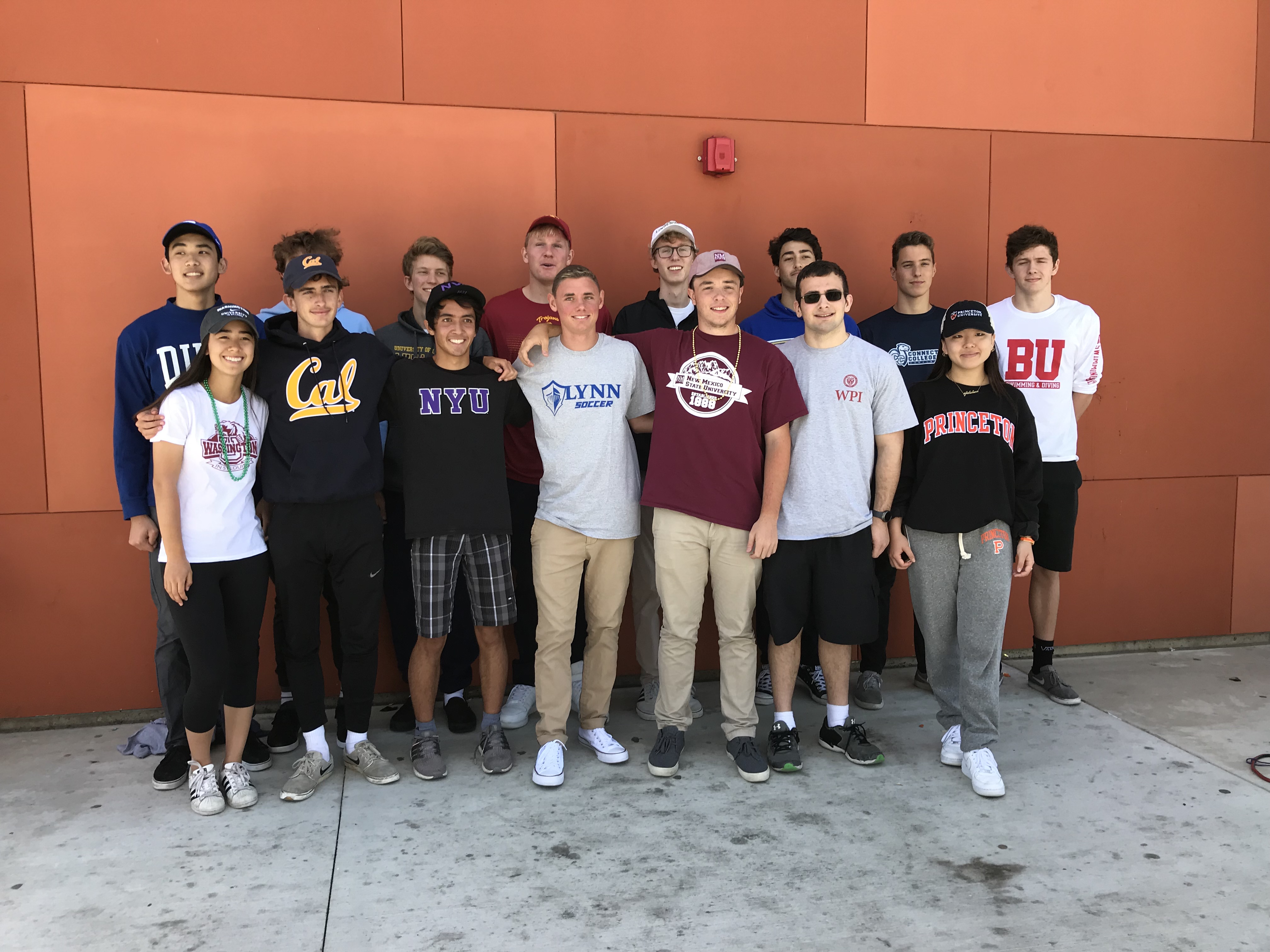 One of the most exciting moments for a student-athlete is National Signing Day. Years of hard work have led to this moment, and on April 11th, 15 Costa athletes were honored as they look forward to playing at a collegiate level. The athletes will be playing a variety of sports: volleyball, basketball, lacrosse, cross country, track and field, softball, swimming & diving, golf, wrestling, water polo, fencing, and soccer.
Congratulations to these student athletes who signed their NCAA letters of intent. These universities are very lucky to get our Mustangs next year!
Max Cajuste, Volleyball at UC Santa Barbara
Connor Carman, Basketball at Corban University
Kevin Chao, Fencing at Duke University
Kallie Collett, Lacrosse at University of Redlands
Xavier Court, Cross Country at UC Berkeley
Katie Gould, Softball at Washington University in St. Louis
Jack Kittay, Swimming & Diving at Connecticut College
Nick Komatinsky, Golf at New Mexico State University
Jamie Krigsman, Wrestling at Worcester Polytechnic Institute, MA
Paul Matt, Water Polo at USC
Alexandra Park, Fencing at Princeton University
Christopher Shirazi, Cross Country/Track & Field at New York University (NYU)
Trever Vanthof, Soccer at Lynn University
Xander Vriesman, Volleyball at UC Santa Cruz
Aiden Weir, Volleyball at Underwood University, St. Charles MO
Andrew White, Swimming at Boston University