Costa honors 8 athletes on National Signing Day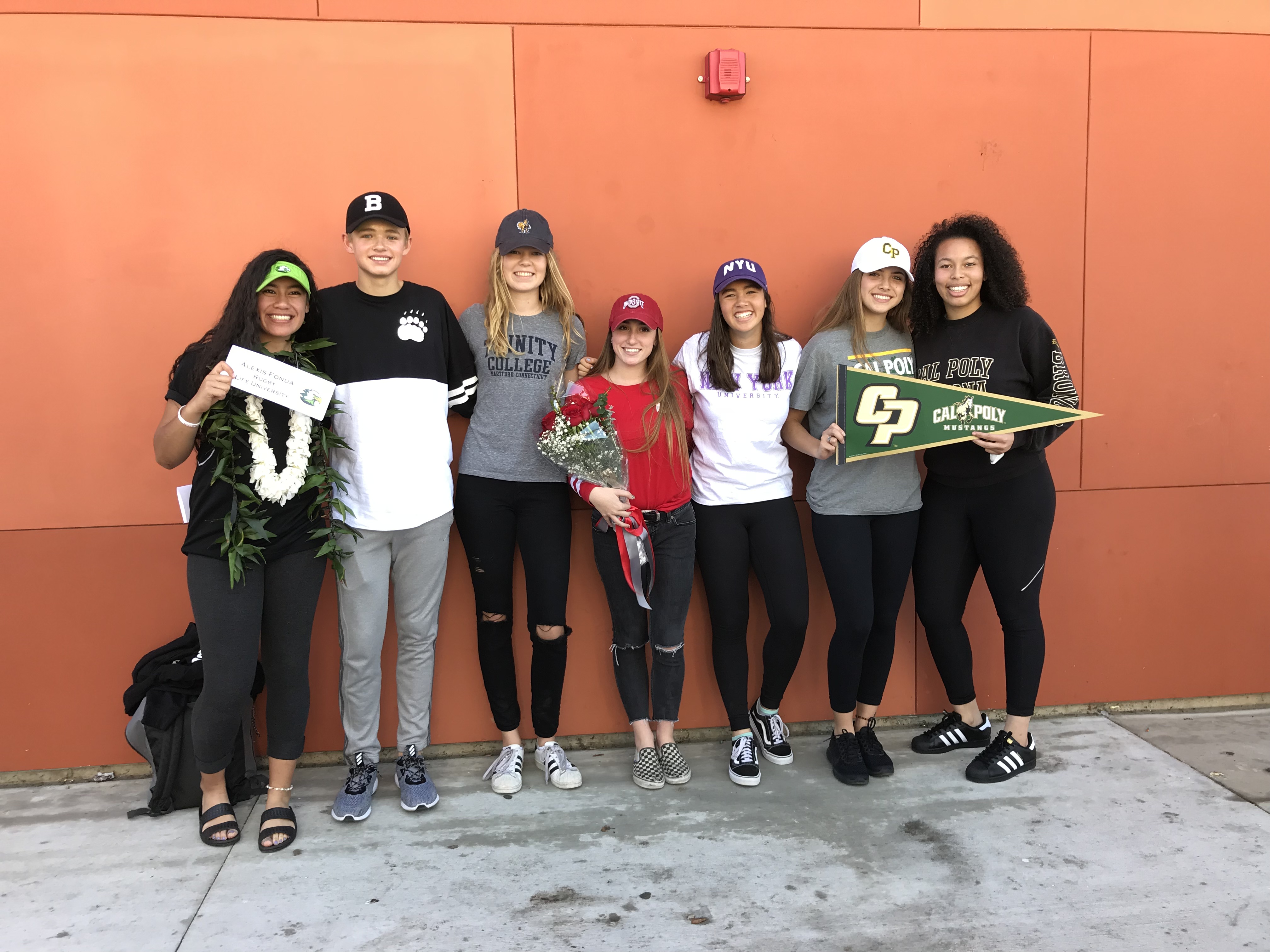 On National Signing Day, 8 Costa athletes that are planning to play a sport at the Collegiate level were honored. These athletes will be playing a variety of sports which include softball, boys tennis, girls volleyball, girls soccer, girls rowing, and girls rugby.
Congratulations to these student athletes who signed their NCAA letters of intent. These universities are very lucky to get our Mustangs next year!
Serena Ponciano – Softball at New York University
Evan Fortier – Boys Tennis at Bowdoin College
Alexandra Kelly – Girls Volleyball at Trinity College
Olivia Vega – Girls Soccer at Cal Poly Pomona
Sydney Williams – Girls Soccer at Cal Poly Pomona
Jamie Ungar – Girls Rowing at Ohio State University
Alexis Fonua – Girls Rugby at Life University
Genevieve Watkins – Girls Soccer at University of Notre Dame