Costa recognizes 10 athletes on National Signing Day!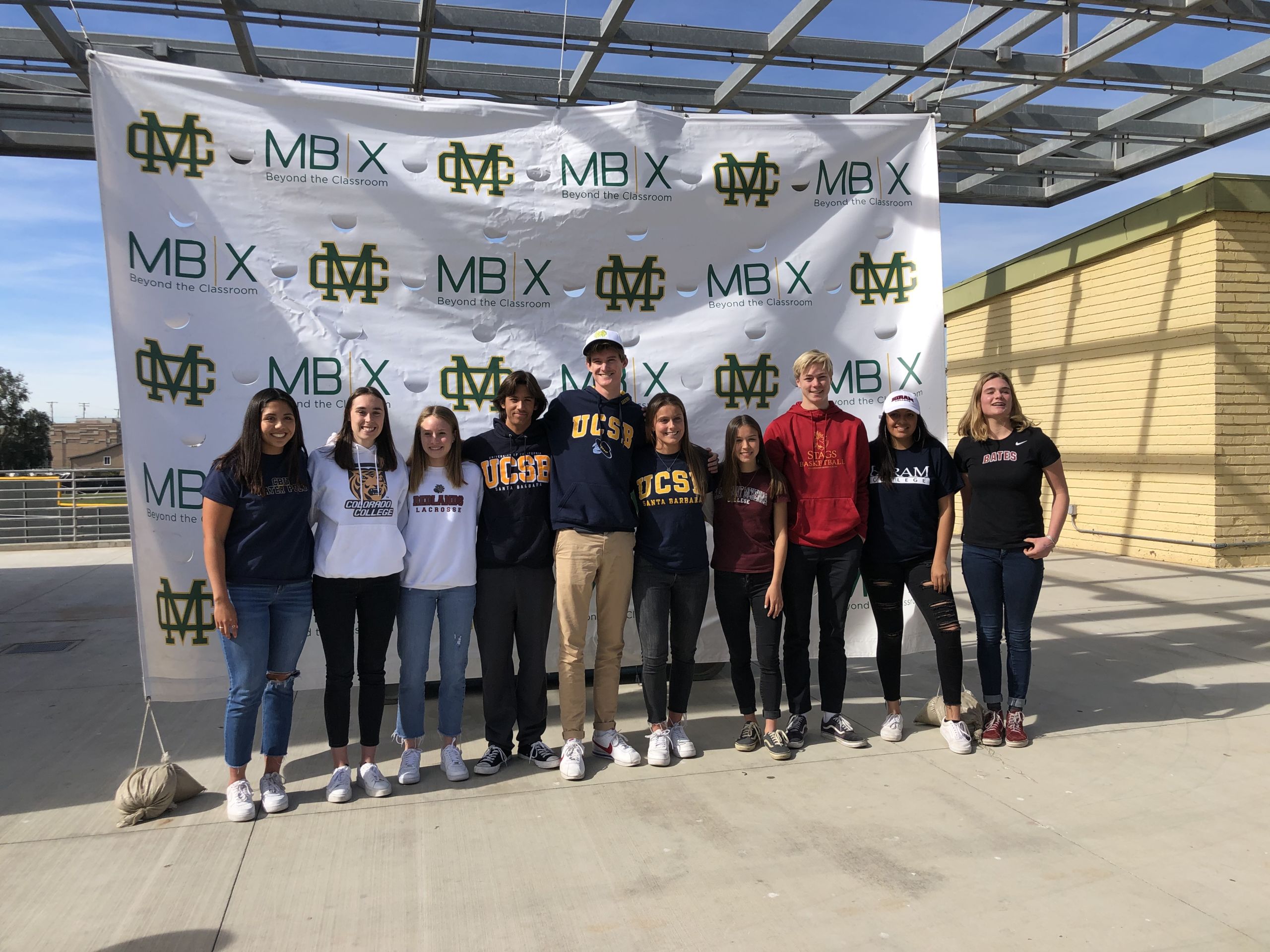 One of the most exciting moments for a student-athlete is National Signing Day!
Years of hard work and commitment have led to this moment, and on February 5,  Costa 10 athletes were honored as they look forward to playing at a collegiate level. They will be playing a variety of sports including: Men's Basketball, Women's Lacrosse, Women's Water Polo, Women's Volleyball, Womens Rowing, Women's Track, Men's Volleyball, and Softball.
Congratulations to our Costa student athletes who signed their NCAA letters of intent. These universities are very lucky to get our Mustangs next year!
Celeste Amendariz – Women's Water Polo at California Baptist University
Sam Collins – Men's Volleyball at UC Santa Barbara
Max McCalla – Men's Basketball  at Claremont McKenna College
Celine Flaig – Women's Lacrosse at University of Redlands
Jenny Jenks – Women's Volleyball at Colorado College
Dain Johnson – Men's Volleyball at UC Santa Barbara
Lucy Konsmo – Women's Track at Claremont McKenna College
Leigh Lyter – Women's Water Polo at UC Santa Barbara
Angel Santellan – Softball at Hiram College
Hope Stamp – Women's Rowing at Bates College