Success at the first Lego League Championship Tournament!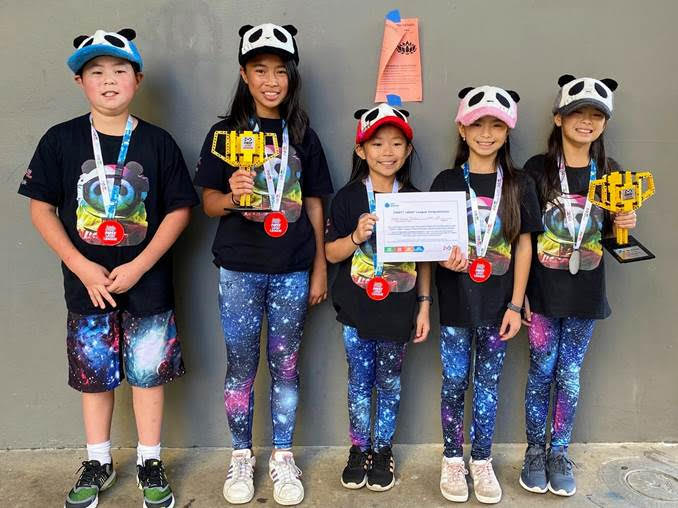 The first Lego League championship tournaments for the LA region were held on December 14-15 at La Canada High School where LA's 80 best Lego Robotics Teams duked it out.
A team of 5th and 6th graders from Pennekamp and MBMS won the Innovative Solution award for their project to develop a bike sensor system for improving cyclist safety and the Robot Performance award for the top robot score (510 points) among all championship teams.
They also received the Global Innovation Award nomination (only 2 were given out the entire weekend) which qualifies them to compete for FIRST's Global Innovation Award ($20,000). Semi-finalists teams will be invited to meet June 7-9 at Disney World in Orlando, FL.
Finally, the team received 2nd-Runner up (3rd place) overall on Sunday which may qualify the team for the Japan Open Invitational (May 7-10 in Nagoya Japan) pending other results.  They will receive confirmation in the upcoming weeks if this is the case.
Click Here for official results
Click Here for Video of the team's winning robot run
Thank you to MBX for their continued support in providing the financial structure that makes this team possible and the MBUSD staff who have provided their support for the activity.