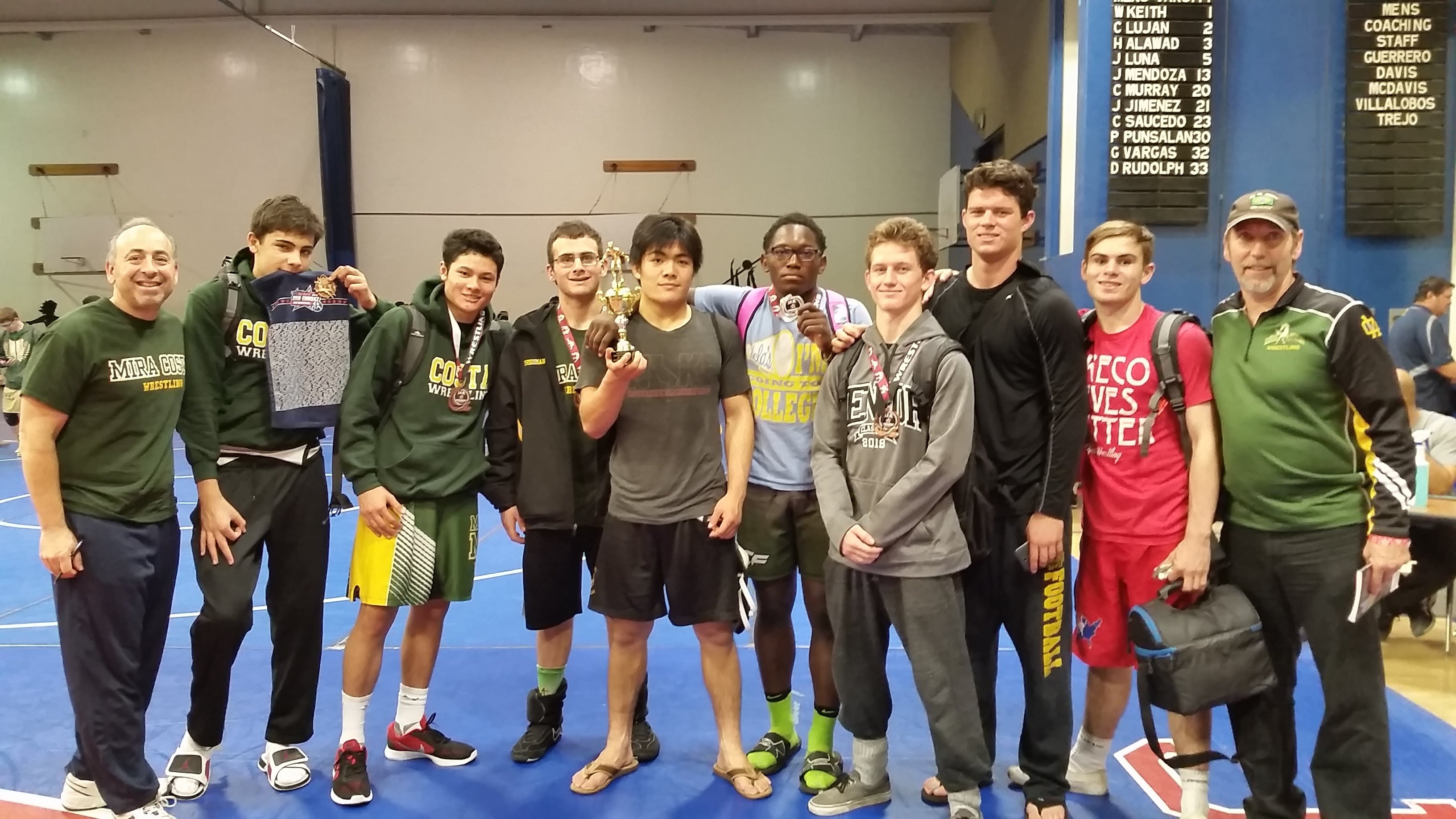 The Boys Wrestling team participated in the Tournament of Champions at Cerritos College. It was one of the toughest tournaments of the year.  This year it was stacked with more state ranked teams and kids than previous years.  Costa had two wrestlers that took 8th place:
Will Curtis (Sr) 145 lbs – 8th Place
Joseph Smith (Sr) 182 lbs – 8th Place
On Friday, January 5th the Varsity Girls were at Millikan High School in a 9 team tournament, and although they only filled 9 of the 14 weight classes, they finished third place as a team.
Congratulations to the following wrestlers:
Alyssa Nocum (Jr) – 121 lbs  – 1st Place
Sasha Medvidovic (Sr) – 150 lbs – 1st Place
Orquidea Ordonez (So) – 160 lbs – 2nd Place
Fiona Thomas (So) – 143 lbs – 3rd Place
The Varsity Boys were in a 36 team tournament at John Glenn High School and finished 5th Place as a team.
Congratulations to the following wrestlers:
Hanul Kim (Sr) – 170 lbs – 2nd Place
Joseph Smith (Sr) – 182 lbs – 2nd Place
Tyler Gordon (Jr) – 140 lbs – 3rd Place
Jamie Krigsman (Sr) – 182 lbs – 5th Place
Mitchell Halverson (Sr) – 126 lbs – 6th Place
Greg Sevaston (So) – 145 lbs – 6th Place
Carlton St Bernard III (So) – 160 lbs – 8th Place
Bobby Millea (Jr) – 195 lbs – 8th Place