Costa Girls Water Polo presented with trophy!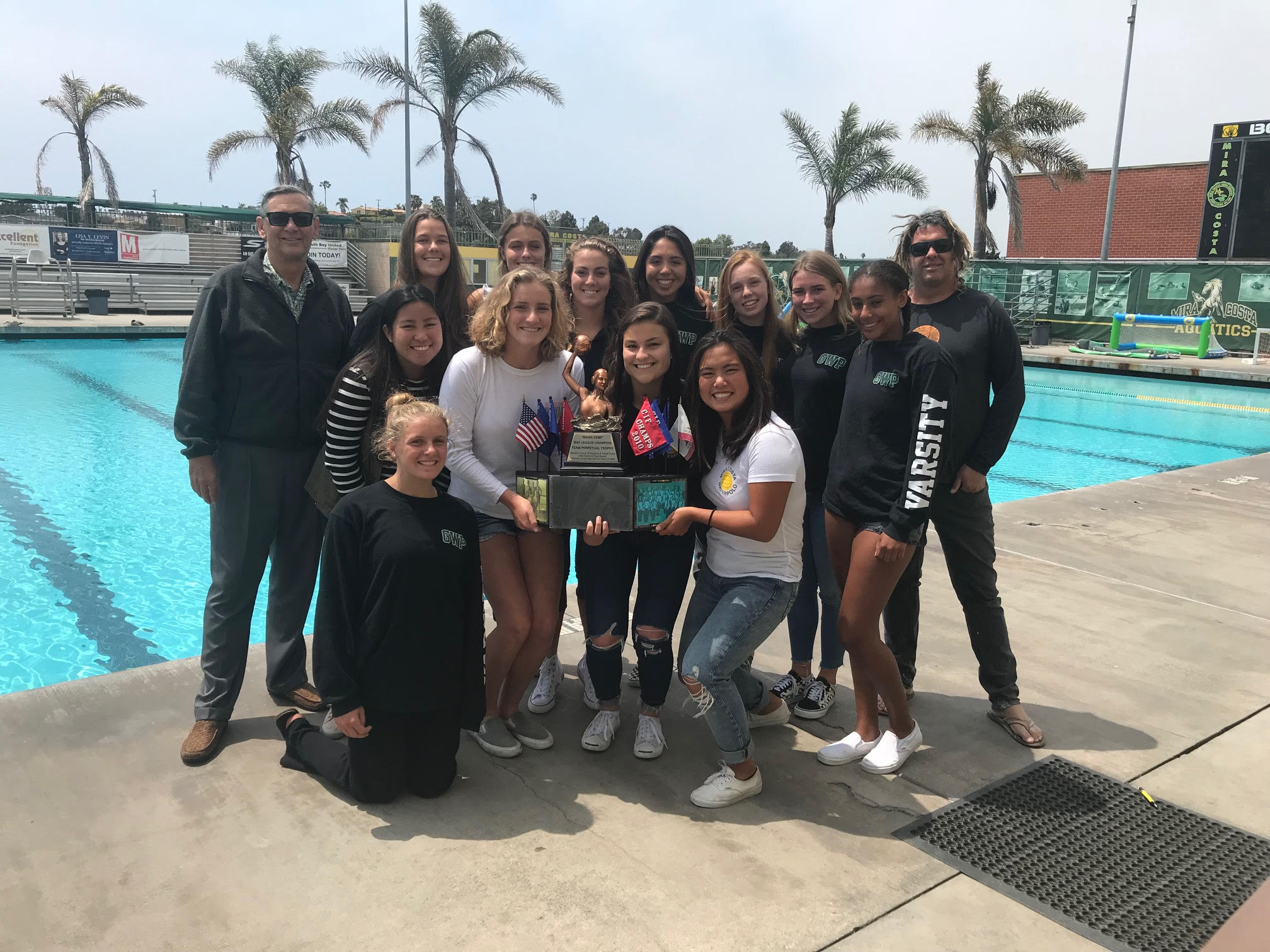 The Mira Costa Girls Water Polo team earned the 2017-2018 Bay League Championship Title during their season.
The girls were undefeated in the Bay League and in May Kelly Kemp presented them with the trophy.
Sophomore Leigh Lyter received the Bay League's Most Valuable Player.