Costa Boys Water Polo is back in action at Mira Costa pool!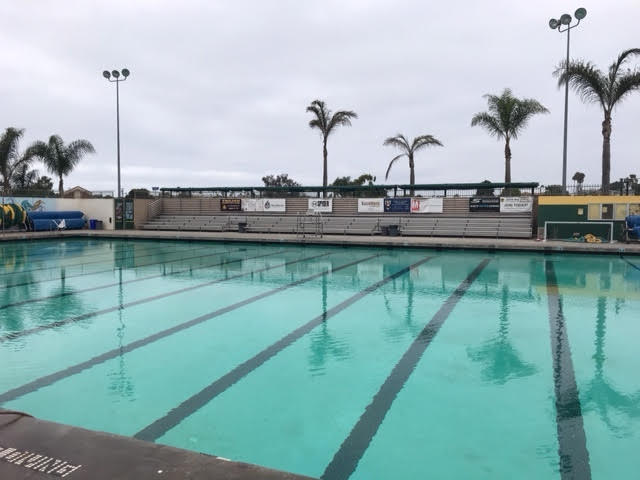 Many thanks to the Costa coaches and neighboring schools for making sure Costa athletes were able to continue practicing while the Costa pool was repaired. Additionally, a big shout out to Stephanie Hall who kept everyone updated each step of the way.  What could have been a disaster is now a faded memory and the boys are excited about the rest of the season!
Mira Costa defeated Peninsula High School 14-5 in Costa's first Bay League competition of the year.  Please read a recap of the game in The Beach Reporter
The Varsity Water Polo team took second place in the S&R Sport Division 2 tournament last weekend, collecting three wins. The boys beat a tough Damien team in sudden death overtime with a game-saving defensive play by Hudson Carter, followed by a game-winning golden goal by Clay Allen. They followed with a comfortable win over Agoura (avenging a loss in CIF to the Chargers last year). The Mustangs finished the tournament with a penalty-marred one-goal loss to rival PV.
JV fought hard in the Laguna Beach tournament, finishing 2-2 after battling through close games and overtime.
This past weekend the Mustangs went to Coronado where they went 4-1 to finish in second place in the AFC Tournament.Congratulations Mustangs! And congratulations to Garrett Allen for being named the AFC Tournament Most Valuable Goalkeeper.
Congratulations to Garrett Allen, Diego Almendariz, Hudson Carter, Troy Gleason, Ryan Rossow and AJ Slater for receiving the Academic All-American award from USA Water Polo for 2017-2018.
And finally, props to seniors Garrett Allen, Hudson Carter, and Troy Gleason for being named "Players to Watch" by the Daily Breeze.
Come out and watch them play this Thursday at Palos Verdes and Friday at home against Foothill!