The Costa Boys Volleyball Season is underway!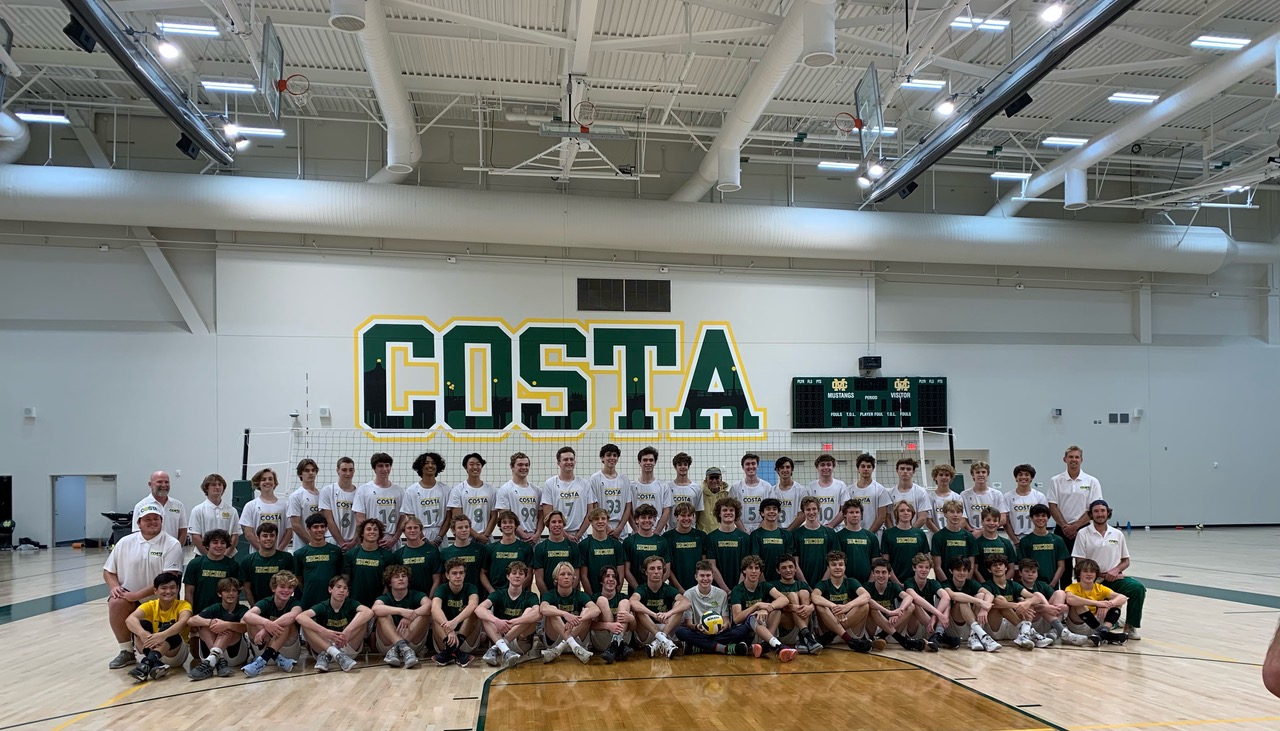 All 3 teams remain unbeaten in Bay League play, with a big matchup this Friday, March 25th against division rival Redondo Union.  Please come out and support our 'Stangs!
In other news, the Frosh/Soph team remains unbeaten beyond Bay League this season, taking down tough competitors like Loyola, Corona Del Mar, and Santa Barbara High Schools.  Our JV team has easily bested Bay League competitors and beat the Culver City Varsity, before suffering their first loss of the season against Loyola this past Saturday.  Our Varsity team continues to battle the top ranked teams in SoCal, with the highlight being a strong top five finish in the annual Best of the West Boys Volleyball Tournament held in San Diego.  The schedule fixture has been fast-paced, and we're looking for some big weeks ahead.  Along with Redondo this Friday, Costa hosts Loyola in our gym on Tuesday, March 29th, then heads to Hawaii to face the famed Punahou in a double fixture over spring break.
As you plan your support of the defending state champ Costa team, please keep the following big game times in mind.  For Friday, March 25th against Redondo, Frosh/Soph and JV play at 3:15pm and the Varsity plays at 4:30pm.  For Tuesday, March 29th's battle against Loyola, Frosh/Soph kicks things off at 4:30pm, followed by the JV at 5:30pm, and then the Varsity squares off at 6:30.  Go Mustangs!