MCHS Boys Volleyball is the Regional State Runner-up; Ranked #2 in the nation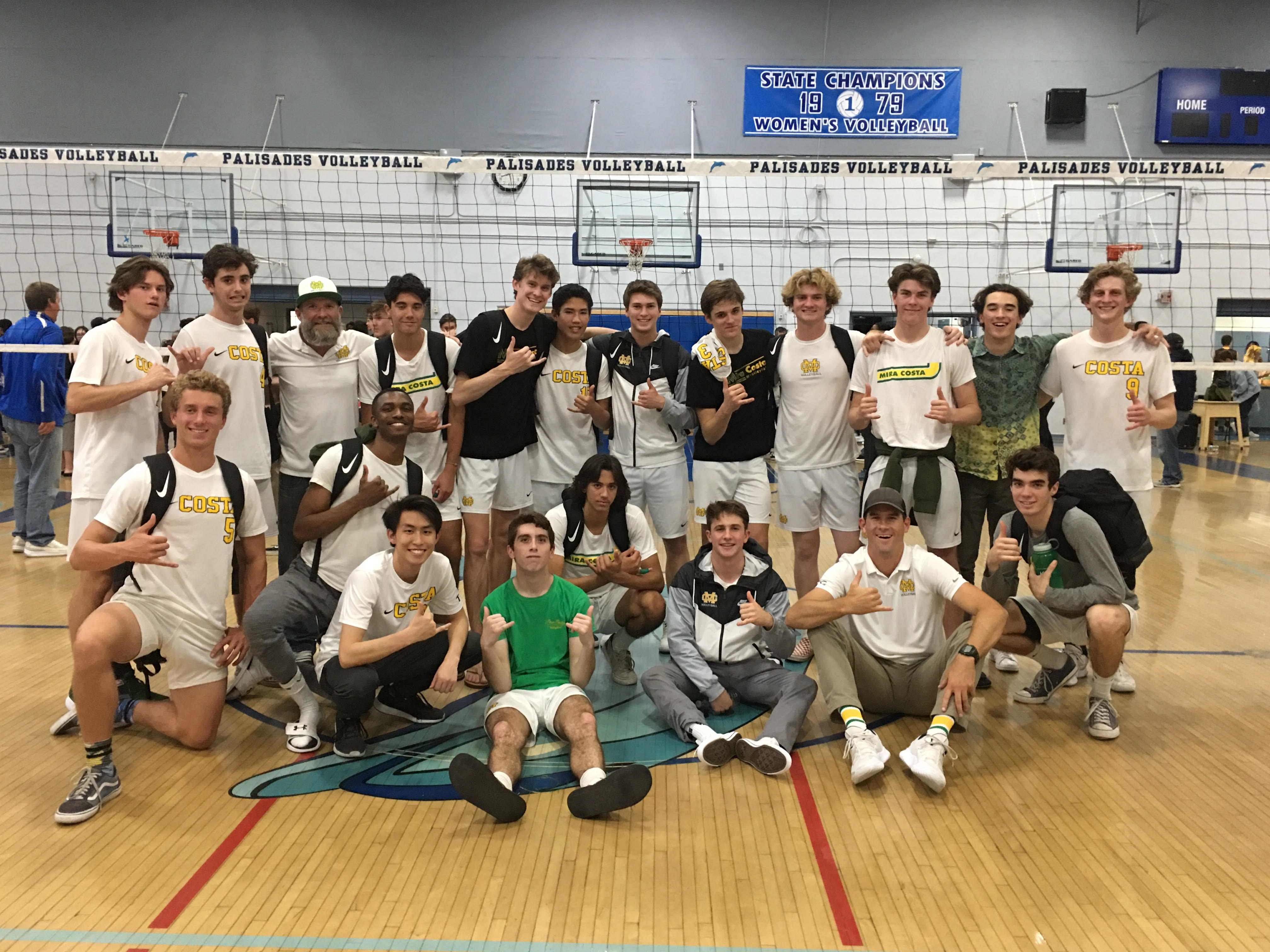 Mira Costa Boys volleyball lost in the Division 1 CIF-SS Final to Newport Harbor, but marched toward a re-match in the Regional State Championships.
In the Regional State Championships, Costa first defeated Westview from San Diego in the quarter-finals. Next Costa faced Palisades Charter at Pali in the semi-final. Pali has been the team to watch this season, with many believing they could win it all. However, Costa played an "epic" match, according to long-time Costa coach Mike Cook, to take Pali in three straight sets.
This set up the Costa-Newport re-match, this time on Newport's home court, in front of a raucous crowd of Newport fans. Costa easily took the first set, but Newport came back strong, winning the next three sets and taking the match.
In all, Costa Boys Volleyball ends the season as the Bay League Champions on all three levels, Division 1 CIF-SS runner-up, Division 1 CIF Regional State runner-up, and the #2 team in the nation (based on Max Preps ranking).