Costa Boys Volleyball wins Bay League!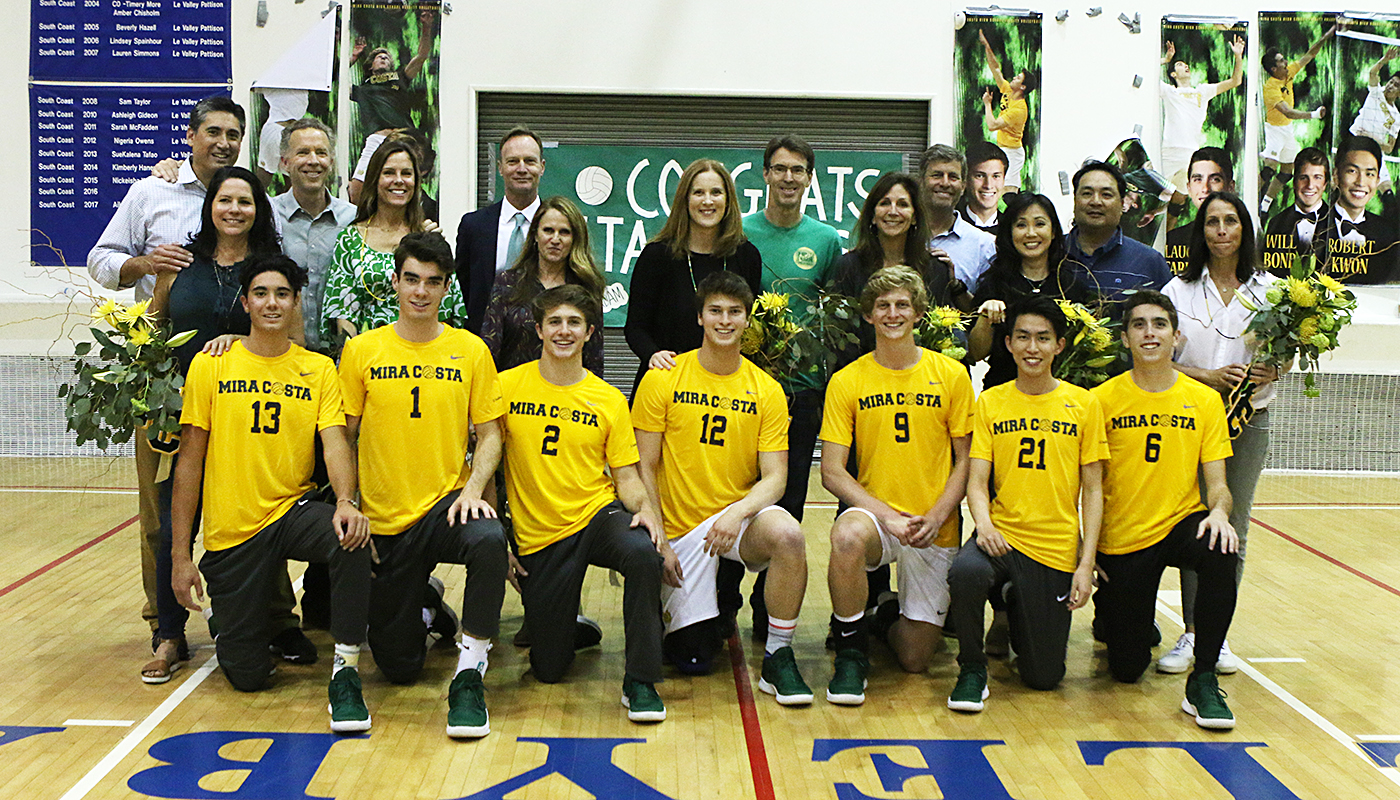 Last week, all three Costa teams beat their Redondo opponents in straight sets. While the undefeated Frosh/Soph and JV teams had locked up the Bay League title before this final match of the regular season, Varsity needed a win to take a share of the title with Redondo after losing to Redondo in a 5th set tie breaker earlier in the season. With energy high on senior night, Varsity won in decisive fashion, taking Redondo in three straight sets.
With this win, Mira Costa goes into the CIF playoffs as the #2 ranked team in the CIF Southern Section, behind Newport Harbor and in front of Corona del Mar, Redondo, and Loyola.
Senior night also honored Costa's seven seniors– five of whom had been on varsity for three years and represented perhaps the largest group to have made varsity as sophomores. Graduating seniors include Will Bond, Lauch Farris, Thomas Krestchmer, Prescott Kwon, Chase Pinkerton, Adam Sevier, and Ethan Young.
Varsity faces Los Alamitos in the first round of the Division 1 CIF playoffs on Tuesday, April 30 at El Camino College at 6pm. The Division 1 field has been reduced from 32 teams to 16 teams, creating strong competition from the very first round.
The JV team also won the JV Redondo Tournament on Saturday, concluding the season with an undefeated record.