Costa Boys Volleyball celebrates Senior night!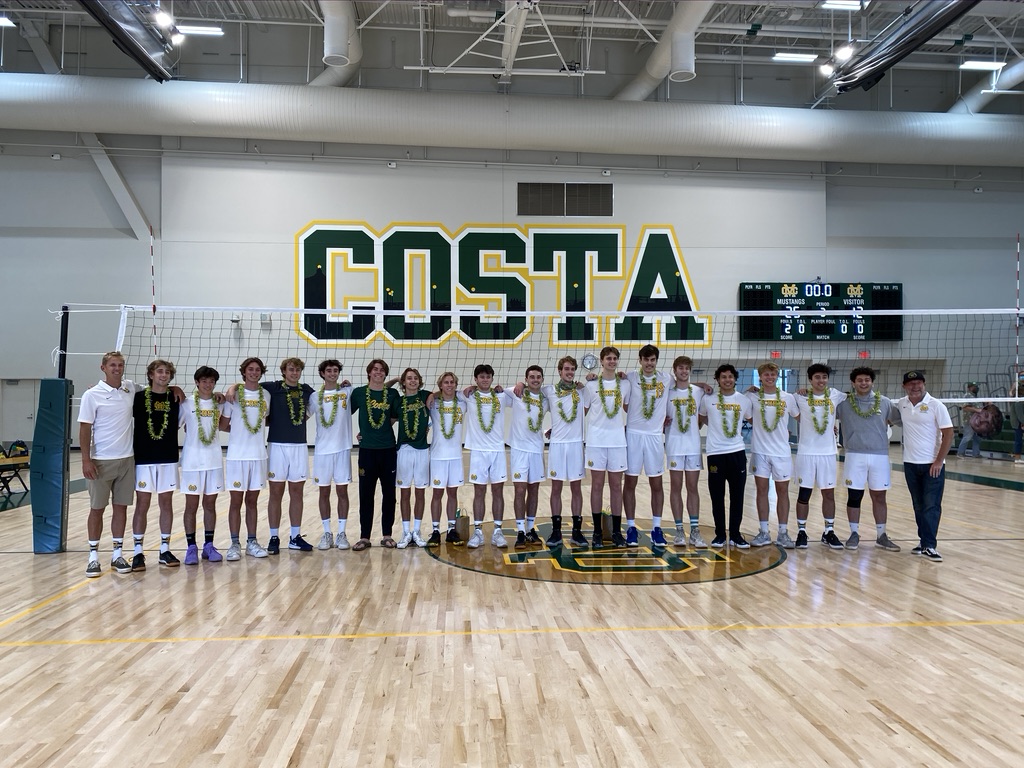 The Costa boys indoor volleyball team celebrated their senior night on Monday, May 10th, after a 3-0 win over Culver City.
The team congratulated it's largest graduating class ever, with 18 seniors from it's program.
Coach Avery and Coach Greg read off names and put a lei on each player, then family members joined them on the new gym floor for pictures.
Congratulations to all of the seniors playing their last matches for Mira Costa, and good luck in your next step of life!
Click Here for Costa players and college plans!