Costa Boys Volleyball Alumni game on February 21st!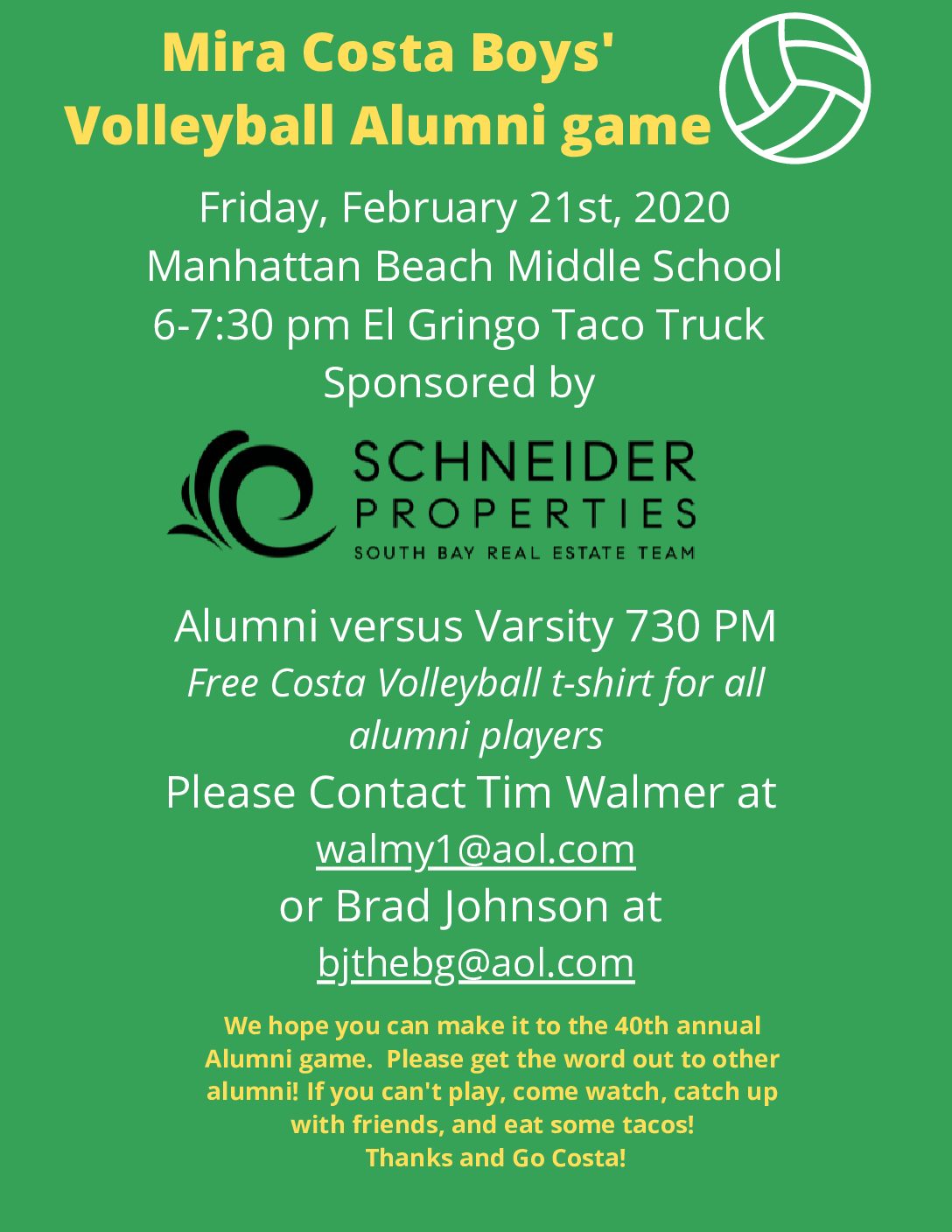 Everyone is invited to the 40th Annual Alumni game!
Come watch or participate in the Mira Costa Boys Volleyball Alumni game!
The match will take place on Friday, February 21 at 7:30pm in the MBMS gym!
There will be an El Gringo taco cart in the parking lot from 6:00-7:30pm!
Please contact Tim Walmer at or Brad Johnson at if any alumni are interested in playing!  All alumni players will receive a free Costa t-shirt!
Click Here for details.