Boys volleyball defeats Peninsula and PV!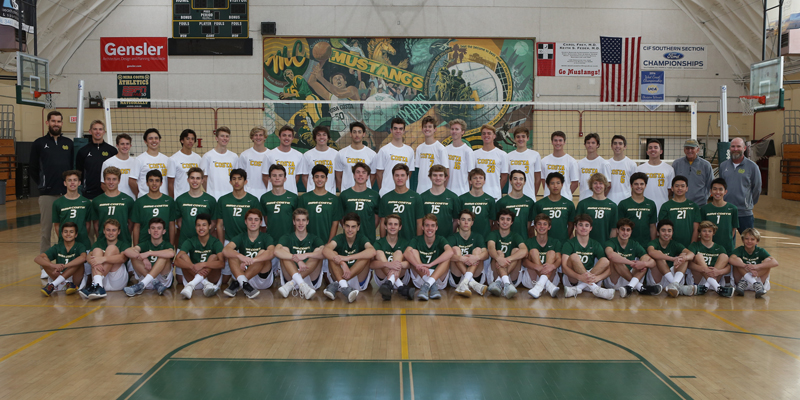 Mira Costa Boys volleyball faced Peninsula and Palos Verdes on April 17th and 19th, respectively, with all three levels victorious. Costa also defeated Inglewood and Morningside last week. While Costa JV and Frosh/Soph are undefeated and therefore guaranteed the League title, Varsity faces a must-win match against Redondo on Tuesday, May 1 (at Redondo) to take the title outright.
In a non-league match-up, Costa traveled to Newport Harbor on April 25, to take on the currently #1 ranked Sailors. Newport Harbor beat Costa in the first two sets, with Costa struggling to gets its rhythm. In the third set, Costa came out strong, defeating Newport Harbor. It looked like the game would go to a tie-breaking 5th set, with Costa battling it out in the 4th.  However, a last minute run by the Sailors put them on top. JV and Frosh/Soph won their matches against Newport Harbor.
JV traveled to Santa Barbara on April 28th where they won the Santa Barbara tournament over Santa Barbara High School in a nail-biting third set tie-breaker. Costa has won this JV tournament for the last five years.
Costa Varsity stands at 8-1 in League play while JV and Frosh/Soph are undefeated.