Distance Track has outstanding performance at New Balance Meet of Champions!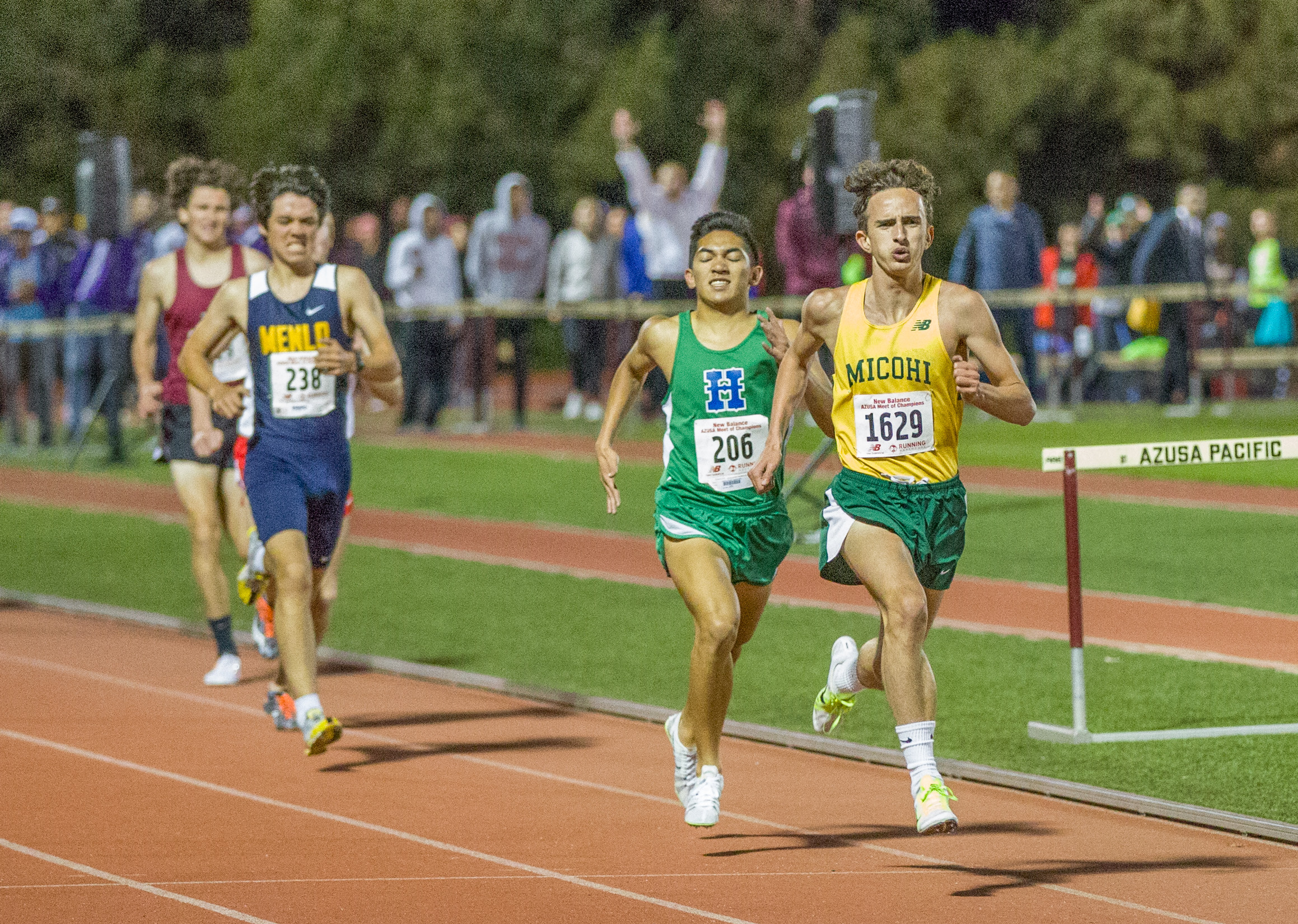 This is one of the largest distance meets in the country, with high expectations, and it did not disappoint. The team is very excited for where they are at this time in the season.  Racing started at 7am, and went through the day finishing at around 9:30pm – with a sole focus on the 1600m, 3200, and 800m distances. The Girls achieved 28 personal bests, 4 golds, 3 silvers, and 2 bronzes. We had 7 girls double PR all while training through this phase of the season.
Coach Jeff Atkinson  "Azusa was one of those days that coaches live for.  Not only did the kids train thoroughly for this event, but they had the faith to execute racing strategies that go against their natural impulses in order to maximize their effort. The result was 28 personal bests, 3 golds, 4 silvers, a freshman school record, and a victory in the most prestigious mile race of the season thus far."
Cormac Carew, Mira Costa Freshman breaking the Mira Costa Freshman 1600m school record in a time of 4:30.94, the record previously held by Kevin Mauge – who was there to watch the race now a Freshman at UCSB.
Xavier Court represented Mira Costa in the Invitational Mile (1609m) race, within included many of the top California runners. The officials recorded both the mile and the 1600m times in the one race.  Xavier with a final kick down the home straight finishing with a win and times of 4:15.9 and 4:14.38 respectively.
If you guys want to watch the finish: http://www.milesplit.com/articles/236438-kick-of-the-week-incredible-azusa-moc-boys-mile-finish