Arcadia Invitational Win for Costa Track and Field!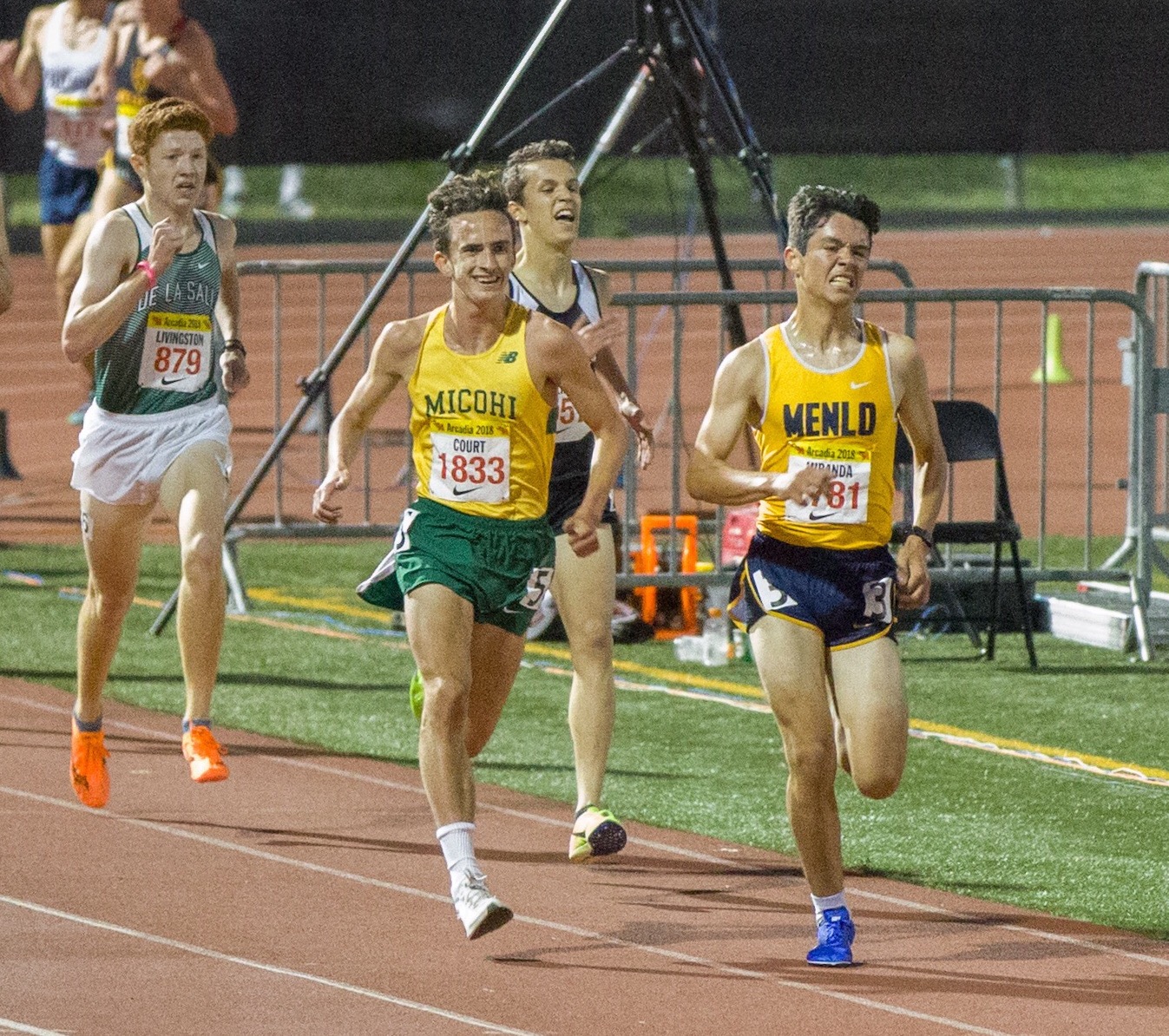 The Arcadia Invitational is a huge high school track and field meet, and it is considered to be one of the most competitive events in the United States. It has been billed as the "Home of National Records" and is one of the most difficult meets to qualify for. It attracts the best athletes from over 900 schools around the country. Mira Costa had 21 athletes competing in 11 events – 3 Invitational Events (Girls & Boys 4×1600 Relays and Girls Pole Vault), 2 Seeded Events and 6 Open Events.
Xavier Court had a stand out performance by placing 1st in the Boys 3200M Seeded Section with a time of just 9:06.92. This was a career and season PR for Xavier and he missed the Mira Costa School record set by Coach Jeff Atkinson in 1979 by just 3 seconds!
Amari Frasier had an impressive Season PR of 15.77 seconds in the 100 Hurdles Open Section. She also competed in the Girls 4×100 Relay in the Open Section with Sara Mooney, Brigette Grau and Aaliyah Graves. They ran 50.13 seconds.
Other Girls Relays included the Girls 4×1600. Olivia Hacohen, Brooke Inouye, Pnina Tofler and Lucy Atkinson ran 22:00.72 for 19th Place. In the Girls Distance Medley Relay Open Section Brooke Inouye, Aaliyah Graves, Lucy Konsmo and Olivia Hacohen got 18th Place with 12:58.48. Natalia Cervantes, Clara Oscarson, Alicia Chute and Skye Davis ran a Season PR in the Girls 4×400 Relay Open Section in 4:08;18.
Boys Relays included the 4×1600 Relay Invitational run by J.P. Soares, Cole Gamble, Cy Chittenden and Cormac Carew in 18:13.13 coming in 18th Place.
Senior Samantha Ealy competed in the Triple Jump open Section with 35'0".
Pole Vault Coach Murray Mead had 3 vaulters at the event, which is the most he has ever had in a single Arcadia Meet. Drew Sandberg cleared 13'3" in the Open Section for 13th Place, Senior Calvin 'Gus' Oury cleared 14'1" in the Seeded Section also in 13th Place and Brigette Grau cleared 11'7" in the Invitational Section for 15th Place.
In all, 9 Mira Costa Athletes earned the coveted Invitational Arcadia Backpacks, a mark of excellence.