Costa Girls Tennis defeats rival Palos Verdes in first Bay League match!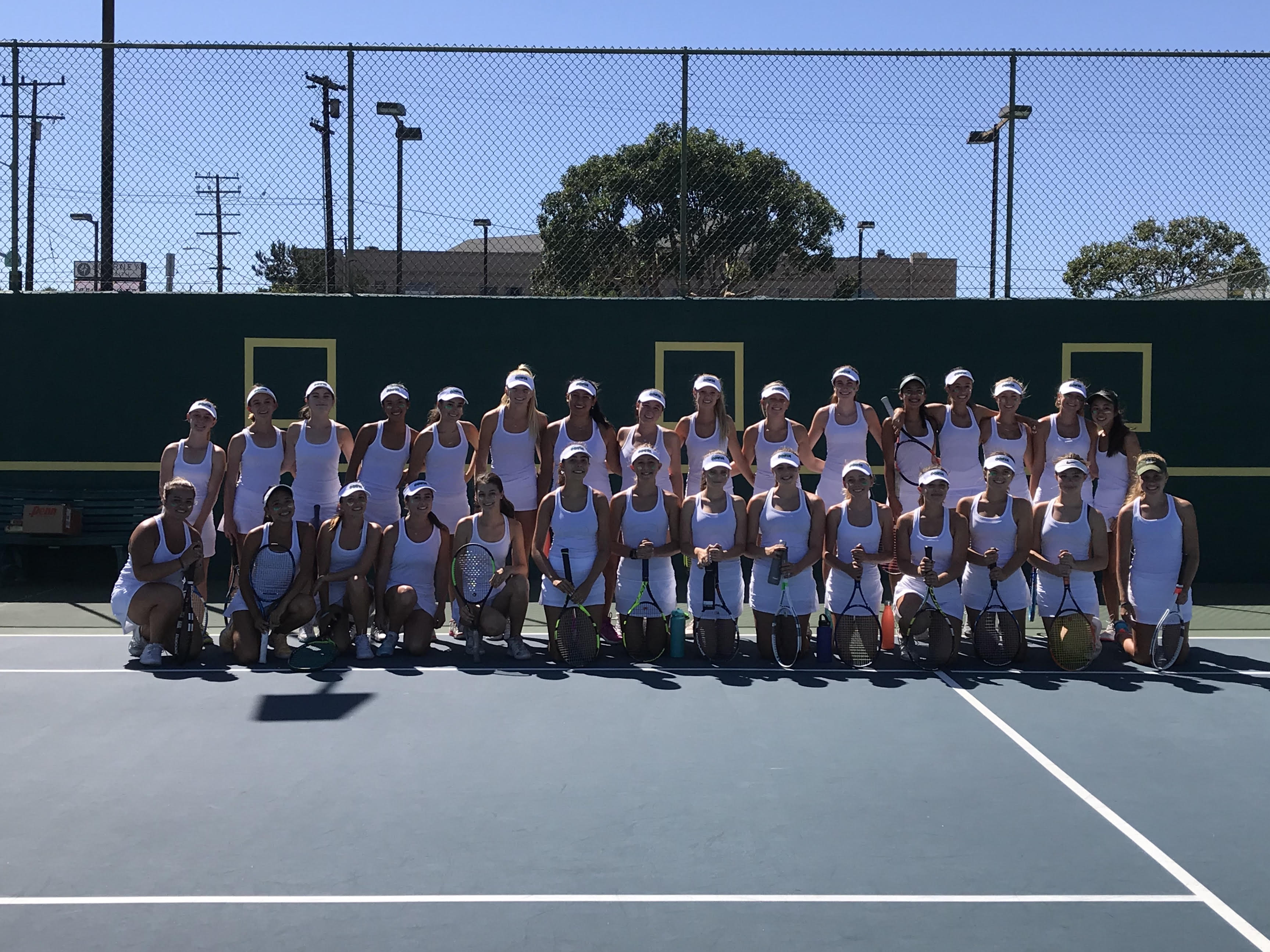 Tuesday, 9/18/18 Bay League @ Mira Costa High School
Mira Costa 10
Palos Verdes 8
In the first Bay League match of the year for both teams, the Division 1 #8 ranked Mustangs defeated the Division 1 #5 ranked Sea Kings.  In singles, Audrey Vo (MC) won two sets in first position 6-3 and 6-1; and Haily Hyunh (MC) won two sets 6-2 and 6-3.  In doubles, Lindsay Giese/Nicole Weulfing (MC) won three sets in first position 7-5, 7-5, and 6-4; and Sydney Vo/Kacey Feng (MC) won three sets 6-3, 6-3, and 6-3.  Although Katie Hart, the #1 singles player for Palos Verdes, got sick during the match, it was still a great win for the Mustangs who avenged a 6-0 loss to the Sea Kings at the Golden State Classic at Stanford on September 8.
Mira Costa Record: 8-2 (1-0 in Bay League).