Last call for Swim tryouts and Congratulations!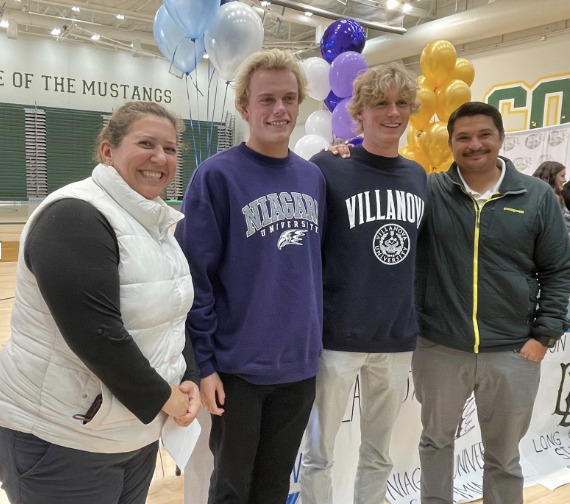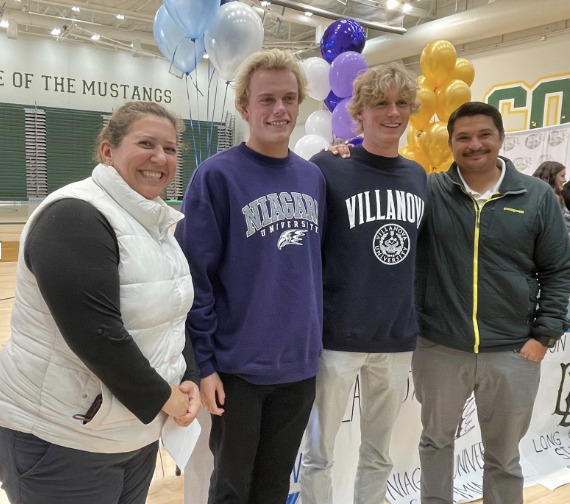 which will take place on December 8th. Contact to sign up. Registration closes December 1st.
Congratulations to James Coyne and Ben Tunila, who signed to swim D1 at Niagara University and Villanova University respectively. Pictured with Head Coaches Ariana Silva and Dave Halushka. We are proud of you!