Surf Team competes in All-Star Longboard and Shortboard!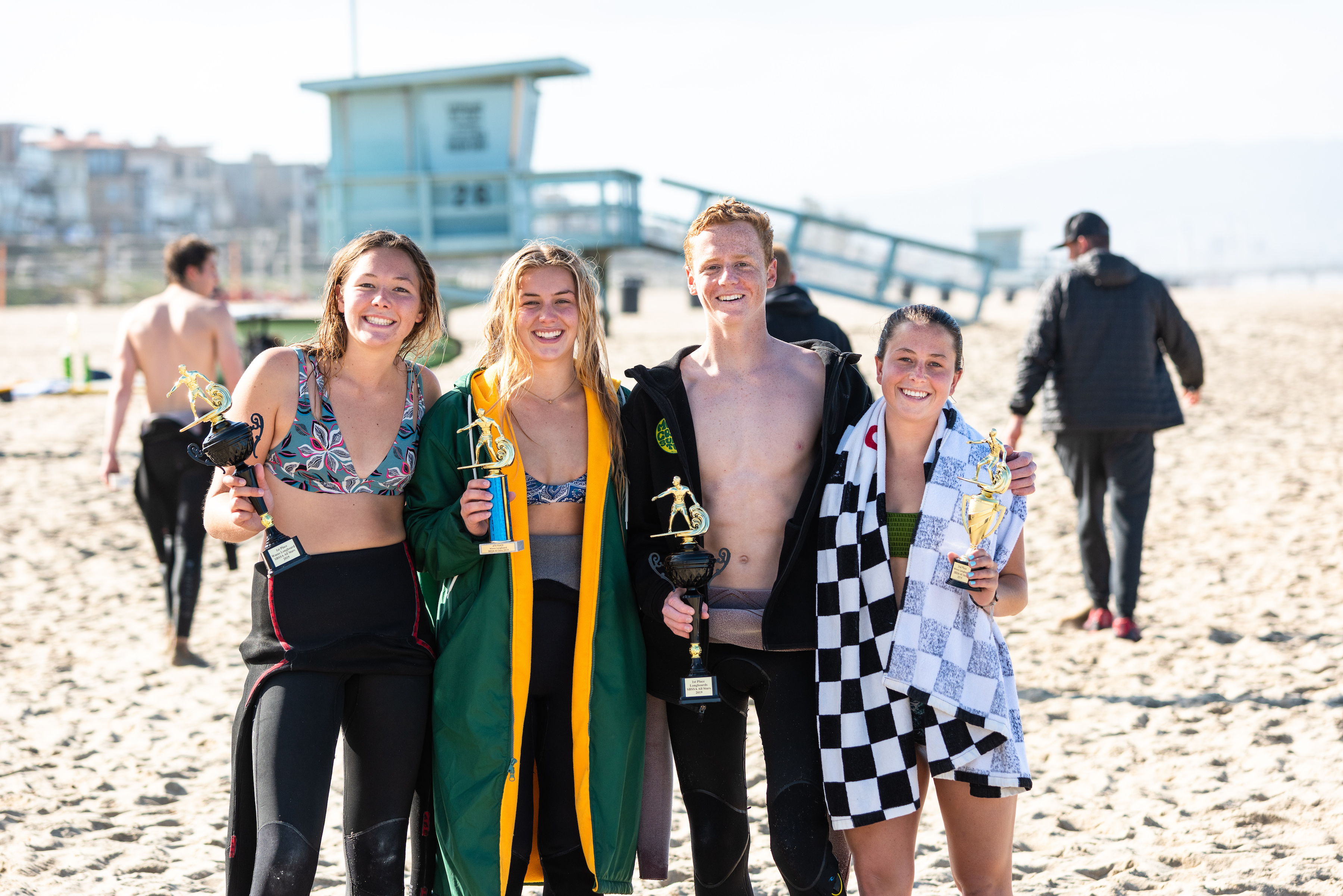 Mira Costa Surf Team concluded All-Star Longboard heats.  The team was allowed to enter 5 Mens LB and 5 Womens LB into All Stars and had an amazing finish!  kCoco Vergnolle taking the Mens LB win and Carly Komick taking the Womens LB win.  Along with Carly winning Womens LB we also had Emily Eddins in 4th Kyra Williams in 3rd and Kenna Hawkes in 2nd, Congratulations to all competitors and the finalists!! Great Job
Thursday, May 2, saw MCHS Varsity athletes travel to Huntington Beach to compete against Huntington High School. The waves were solid and the crowd was too.  Everyone competing did a great job and the team barely missed beating Huntington High in a tight match 72-75.
Last Wednesday, May 8th, started the All Star Mens Shortboard and Womens Shortboard heats.  Mens shortboard only competed in round 1, but all 6 Costa kids have advanced to round 2.  Womens Shortboard competed through to the finals round, with Ashley Weaver winning the finals and Megan Seth taking second. Congratulations!  Mens Shortboard will conclude this Wednesday morning, May 15 @26th Street Manhattan Beach.  Come cheer Costa on!
Surf Tryouts for next season have begun, current Costa students are invited to try out Thursday May 16.