Costa Surf Team dominates competition in beginning of season!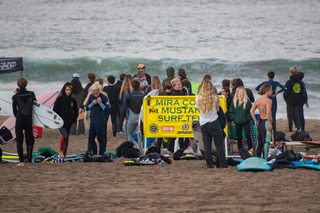 MCHS Surf continues to dominate and is currently 2-0 in head to head competition.  They had an excellent team effort vs South last Wednesday October 31, final score 97-50.
The Surf team continues to dominate because they have depth, and instead of just one strong surfer they have many and every single athlete is contributing to their success.
They will continue head to head competition after the Thanksgiving break, the first week of December.
Remember if you'd like to support MCHS Surf, purchase a discount card.  Good for a year's worth of savings at many local merchants $20 per card.