Mira Costa Girls Soccer advances to CIF semifinals!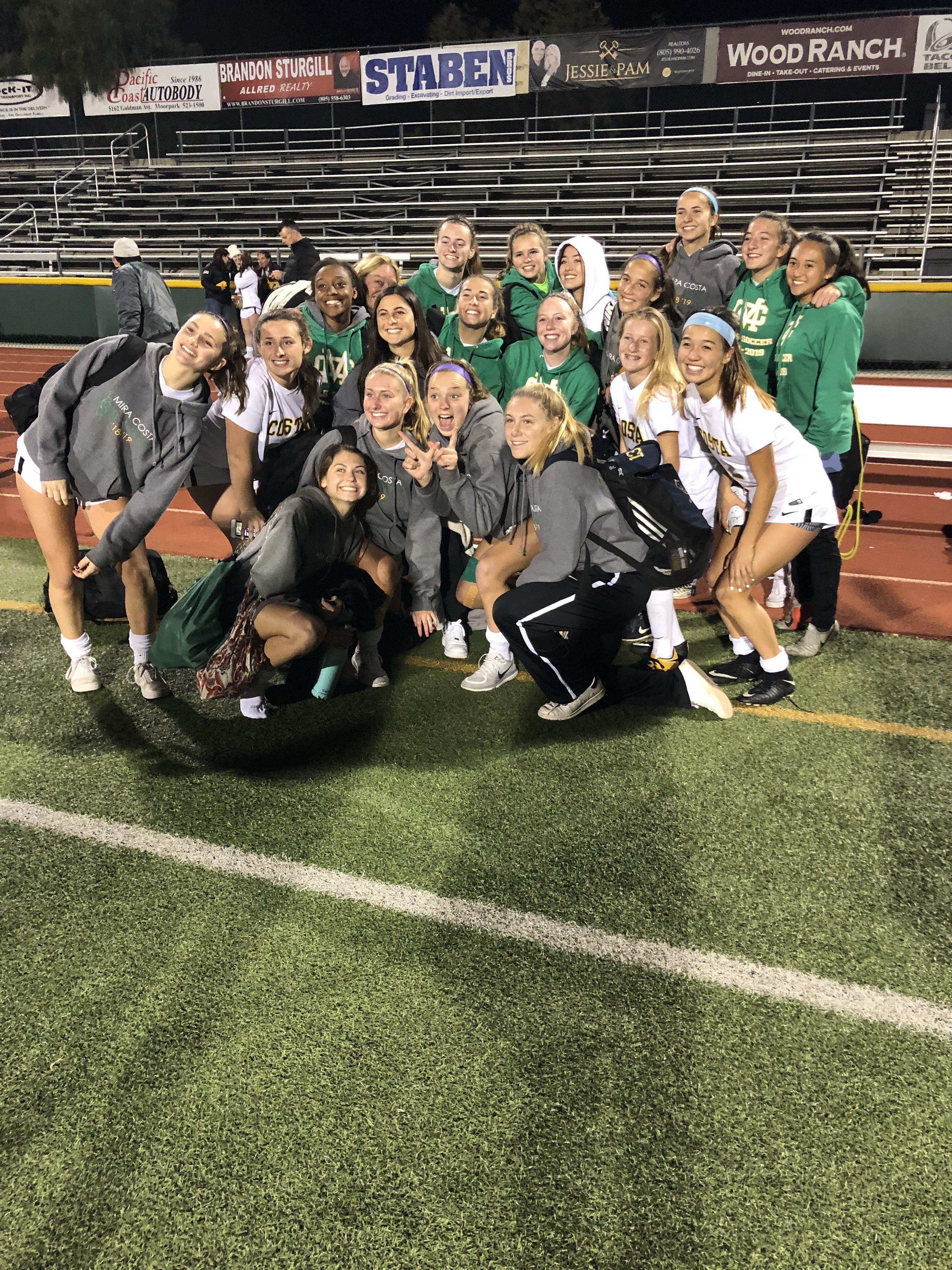 The Mira Costa Girls Soccer team has advanced to the CIF semi finals after defeating a tough Moorpark team in the quarterfinals on Tuesday. It was an impressive win, as it was a true team effort.
The girls will host Vista Murrieta on Saturday at Waller Stadium at 3pm.
This is the first time since 2013-2104 season that the program has clinched both the Bay league title and advanced to the semi finals.
The program is very proud of there players and are hoping to cheer them on to another victory!