Costa Boys Soccer reaches "Elite Eight" in CIF!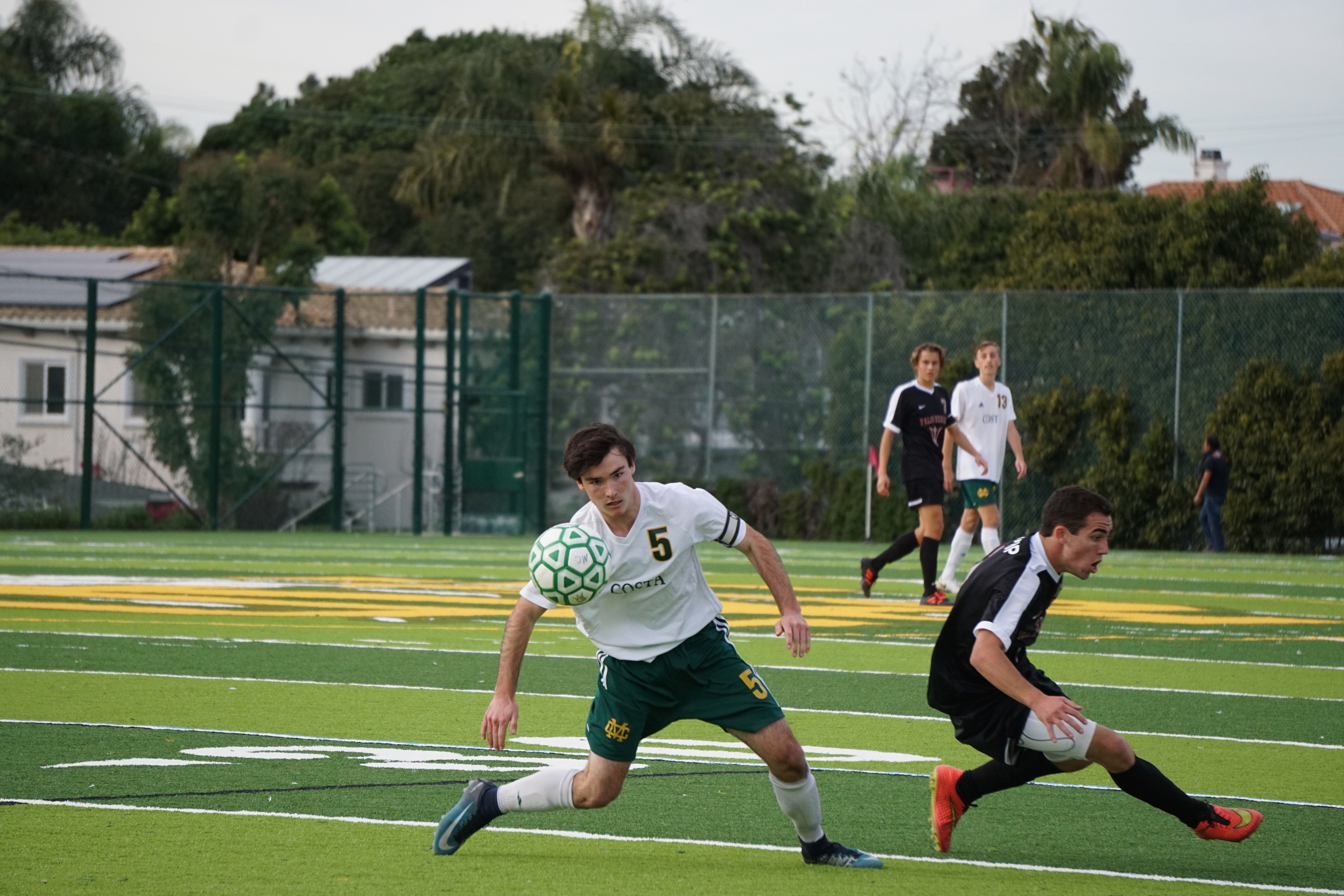 Mira Costa Boys' Soccer had a "working vacation" last week. The team beat Santiago HS 3-1 in the CIF Division 2 playoffs last Wednesday to advance to the quarterfinals. Senior captain Robert Cook had 2 goals and an assist. Senior captain Andrew Fasano was stellar in goal with 8 saves. Senior Michael Antich also scored.
On Saturday they played Sunny Hills HS and tied 1-1 after regulation and overtime. Robert Cook scored the equalizer in the 79th minute to take the game to overtime. The lost on a penalty kick shoot-out to end their CIF run. Sebastian Cisneros and Josh Gaudiano converted their PK's, but that just wasn't enough.
The team had an outstanding season, winning the Bay League championship and reaching the "Elite Eight" in the playoffs. The players had a great experience!