Shout out to Costa Rugby Alumni Harrison Dulgarian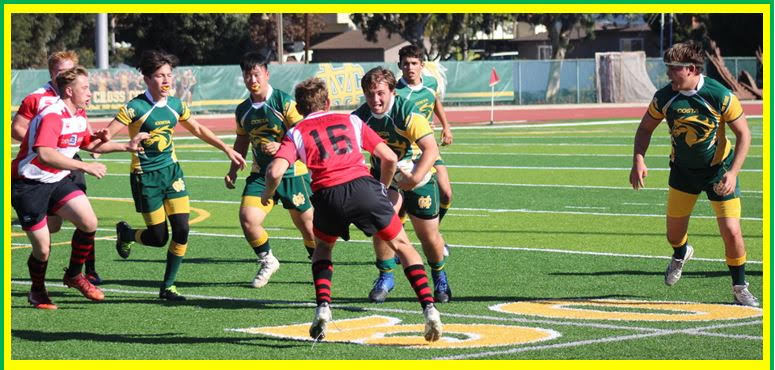 Congratulations to former Mira Costa Captain Harrison Dulgarian '17 (above with the ball). Harrison has been the starting Scrum-Half at the University of Alabama the past two years. His Freshman year he beat out a 5th year senior for the job and hasn't looked back since. Recently Dulgarian was named all Southeast Conference Scrum-Half.  He was named Captain in the SEC championship game vs. Kentucky. Harrison was a Pioneer (member of the first ever Mira Costa rugby team), a 4 year starter, named to the All National team as a Junior and one of the top 10 Scrummies in the nation as a senior.
The Alabama Crimson Tide have been improving each year, going from missing the playoffs prior to his arrival, to making the final four last year, to this year in which they reached the final only losing to the Wildcats from Kentucky by 2 points. When at home, you can find Harrison helping out the Costa Scrum-half's.