Costa Rugby 4th Annual Little Ruggers Day Camp Big Success!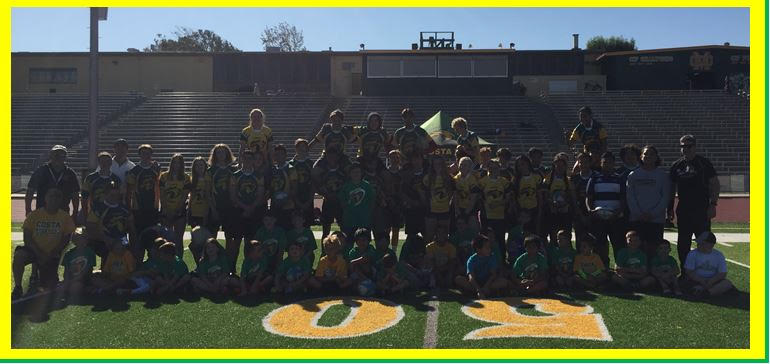 The Mira Costa Boys and Girls Rugby team did a fantastic job as camp counselors for the 4th Annual Little Ruggers Day Camp.  The campers aged from 5 to 14 had a great time learning skills, playing games, having lunch and going home with a very cool Mira Costa Rug­by T-shirt. The campers were from many schools in the area but our friends at Pennekamp were heavily represented…Go Dragons!
Meanwhile, the Costa Ruggers continue to practice in preparation for their upcoming sea­son.  The Mustangs have moved to a new league which is made up of the best high school rugby programs in southern California.  The Costa Ruggers will have their hands full this year with some quality competition from some quality institutions.
Be sure to come out and support your Mustang Ruggers.